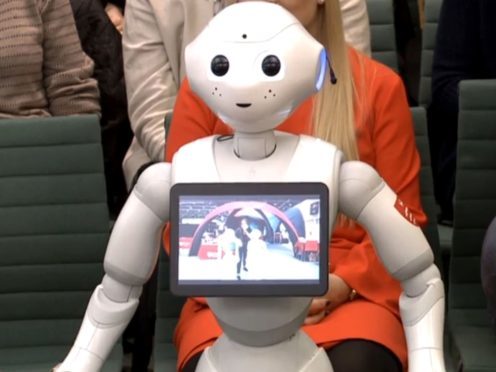 A robot has appeared before the Education Select Committee to tell MPs about the role of technology in classrooms.
Pepper's evidence on Tuesday was the first time a robot has answered questions at a committee.
The robot is part of an international research project developing the world's first culturally aware robots aimed at assisting with care for older people.
Introducing itself to the committee, Pepper bowed before saying: "Good morning, chair. Thank you for inviting me to give evidence today.
"My name is Pepper and I am a resident robot at Middlesex University."
Committee member James Frith asked the robot what role humans have in the fourth industrial revolution.
Pepper replied: "Robots will have an important role to play, but we will always need the soft skills that are unique to humans to sense, make and drive value from technology.
"As technologies fuse and are used in ways that were not envisaged before, a new way of thinking is needed by tomorrow's workers.
"We will need people who can spot ideas and think across traditional sector divides to drive value from technological innovation."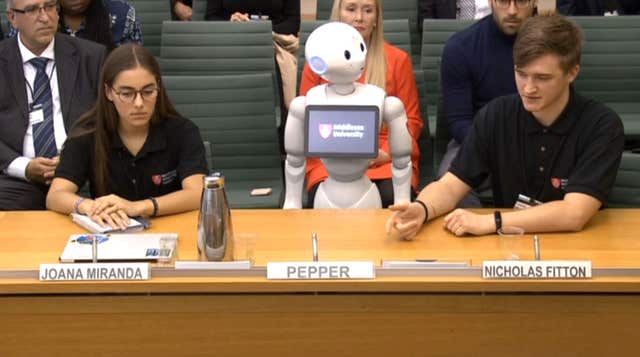 Standing as it gave evidence, Pepper's arms and head moved while it gave pre-programmed answers to questions which had sent in advance.
It also told MPs that students at Middlesex have programmed its interfaces to work with primary school children and those with special needs to develop their skills.
At the end of the robot's evidence, committee chairman Robert Halfon led a round of applause.
Labour MP Lucy Powell: "First of all, Pepper, I just want say you're better than some of the ministers we have had before us."
The robotic evidence was received in good spirits as the committee smiled through the answers.
Mr Halfon joked that the MPs were not auditioning for a sequel to The Matrix, but that he had visited Middlesex University and been impressed by Pepper and their work.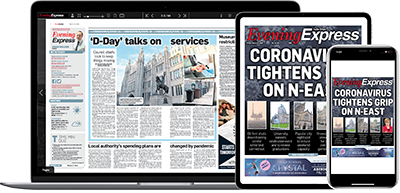 Help support quality local journalism … become a digital subscriber to the Evening Express
For as little as £5.99 a month you can access all of our content, including Premium articles.
Subscribe