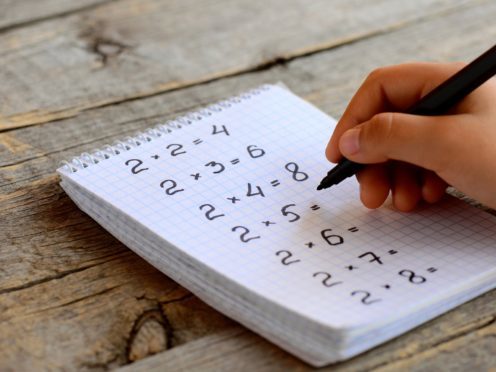 Those who are scared of maths or mental arithmetic can help their cause by improving their posture, scientists say.
A small study has found that sitting up straight with shoulders back and in a relaxed position can improve maths performance as opposed to slouching on the chair.
According to the researchers, slumping over is "a defensive posture that can trigger old negative memories in the body and brain".
Dr Erik Peper, a professor of health education at San Francisco State University, added: "For people who are anxious about maths, posture makes a giant difference.
"The slumped-over position shuts them down and their brains do not work as well. They cannot think as clearly."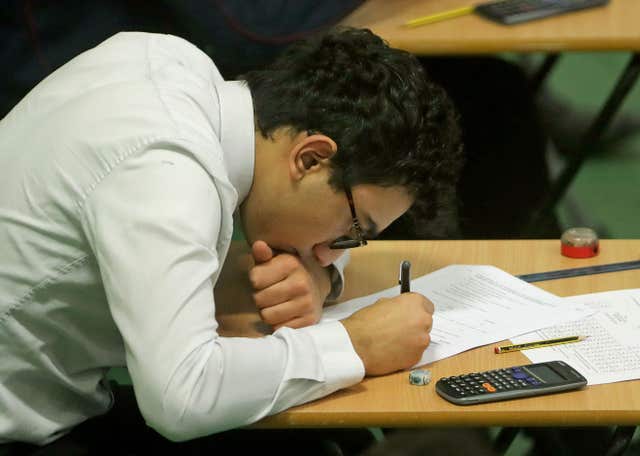 More than 100 college students were tested to see how well they could perform simple maths tasks – which involved subtracting 7 from 843 sequentially for 15 seconds.
Of those who performed the test, 56% reported finding it easier in the upright position.
Ahead of the tests, the students filled out an anonymous questionnaire where they were asked to rate their anxiety levels and describe their physical symptoms of stress while performing maths tasks and taking exams.
However, students without maths anxiety did not report as great a benefit from better posture, although they did say being slumped over made the task somewhat more difficult.
The researchers say their findings can help people prepare and can also help people outside of maths tests – like, for example, in public speaking or musical performances.
Dr Peper said: "You have a choice. It's about using an empowered position to optimise your focus."
Lauren Mason, one of the paper's authors and a recent SF State graduate, adds that the results reveal a simple way to improve certain aspects of life, particularly in times of stress.
She said: "The way we carry ourselves and interact in space influences not only how others perceive us but also how we perceive ourselves."
The research is published in the journal NeuroRegulation.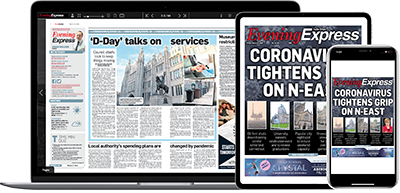 Help support quality local journalism … become a digital subscriber to the Evening Express
For as little as £5.99 a month you can access all of our content, including Premium articles.
Subscribe