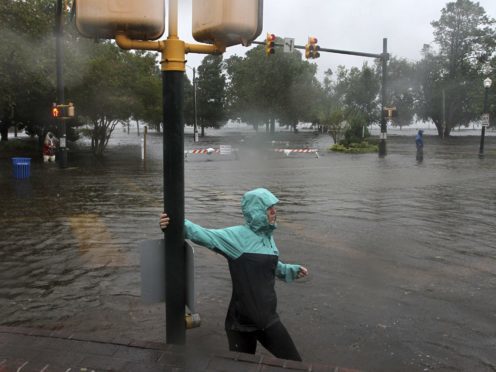 Hurricane Florence has brought turbulent weather, power outages and flooding to the US east coast – but it's also proved an opportunity for one weather station to show off a little bit.
A report by the Weather Channel's Erika Navarro has gone viral after the station expertly used green screen to illustrate the dangers of storm flooding, and the results are pretty scary.
The incredible video sees Navarro stood in a mixed reality street during a virtual storm, with water rising around the presenter, showing what 9ft (2.7m) of flooding would look like.
That level of storm surge is what Navarro describes as the "reasonable, worst-case scenario" for some areas such as North Carolina due to Hurricane Florence – but elsewhere the channel reported a storm surge in New Bern had already reached 10.1ft (3m).
Storm surge is the abnormal displacement of water both from the ocean and freshwater sources, which occurs during the strong winds of a hurricane.
Days of downpours could unload more than 3ft (91cm) of rain, adding to the severe flooding.
Although it was once a Category 4 hurricane with winds of 140mph, the hurricane was downgraded to a Category 1 on Thursday night, though winds upwards of 100mph are still being recorded.
Roy Cooper, the governor of North Carolina, has warned of an impending disaster due to Hurricane Florence.
"The worst of the storm is not yet here but these are early warnings of the days to come," he said. "Surviving this storm will be a test of endurance, teamwork, common sense and patience."
The storm has left more than 80,000 people without power and put 12,000 in shelters, with 1.7 million across the Carolinas and Virginia told to evacuate – though it is unclear how many did.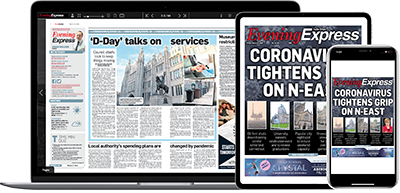 Help support quality local journalism … become a digital subscriber to the Evening Express
For as little as £5.99 a month you can access all of our content, including Premium articles.
Subscribe