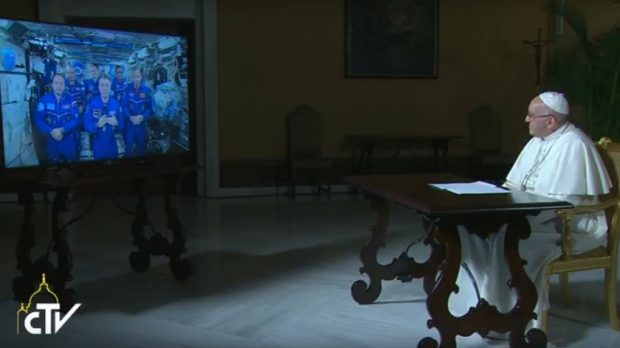 Pope Francis's interview with astronauts on International Space Station took a philosophical turn as he made his first video call into space on Thursday.
The 80-year-old Argentinian became the second pontiff to speak to an ISS crew, six years after his predecessor Pope Benedict XVI's historic video conversation.
European Space Agency's Paolo Nespoli, who was at the space station in 2011 during the first papal call, was joined by Nasa astronauts Mark Vande Hei, Joe Acaba and Randy Bresnik and Russian cosmonauts Sergey Ryazanskiy and Alexander Misurkin for the 2pm (BST) call.
The Pope spoke in Italian, with Nespoli translating the conversation for his fellow crew members.
During the satellite link-up, he opened with a philosophical question – asking the astronauts about their perspective on man's place in the universe.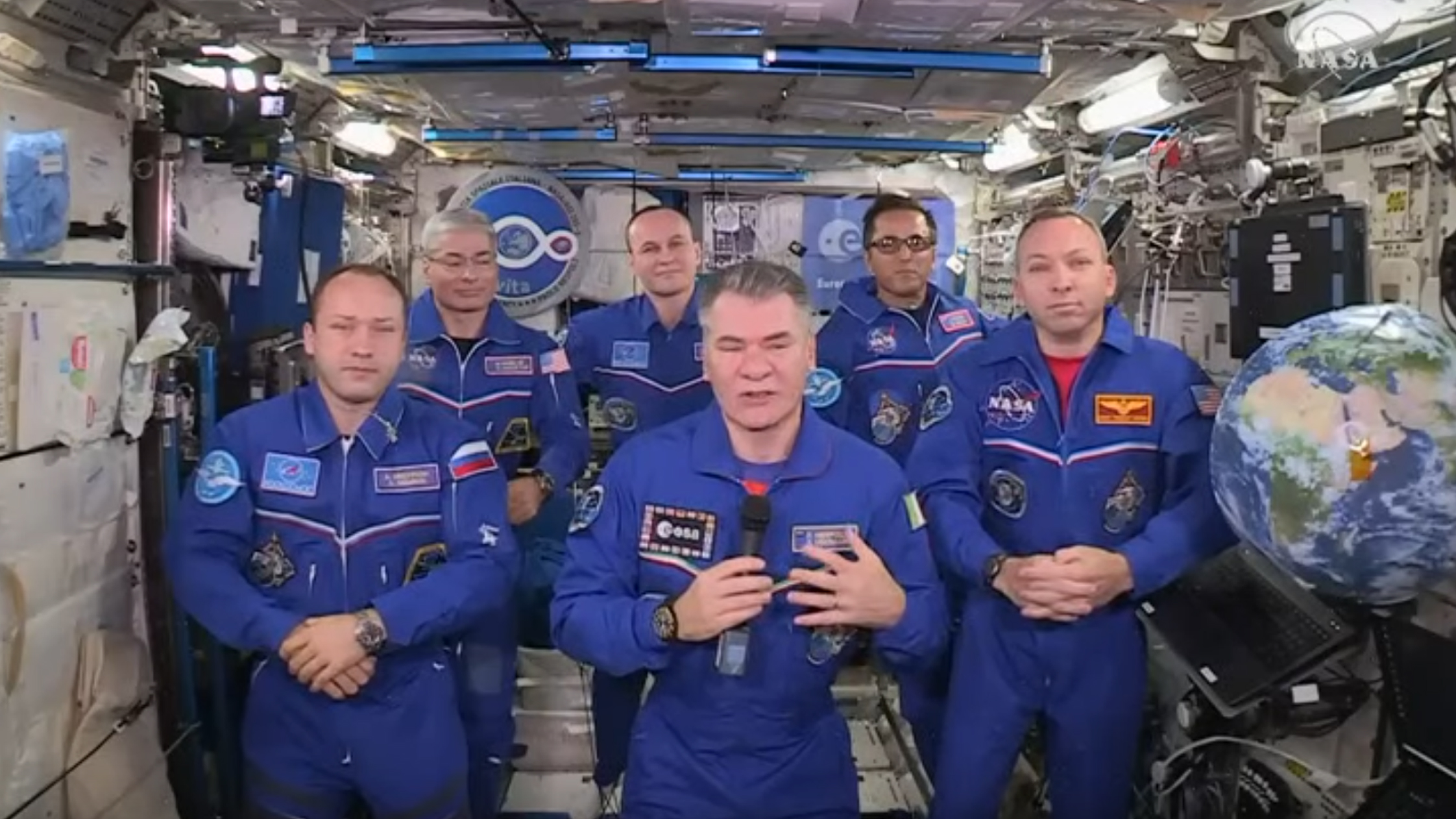 Nespoli admitted despite having the opportunity to spend time in space, he too remained "perplexed" about the answer, while Vande Hei said having a bird's eye view of Earth made them "realise how fragile we are".
Francis asked the astronauts about what gave them the biggest joy during their time at the space station.
ISS mission commander Bresnik said being "able to look outside and see God's creation" and see a "world without borders or conflicts" was a source of joy.
He said: "As we work here on the Space Station and within our international partnership, we hope that the example of what we can achieve together is an example of all our world and all of humanity."
The Pope also asked the space crew about how they interpreted Dante's verse from Divine Comedy where the medieval Italian poet talks of love being a force that moves the sun and the stars.
Flight engineer Misurkin said he had been listening to an audio book of Antoine de Saint-Exupery's The Little Prince during his time on the ISS, and was taken by a little boy's understanding of love.
His response was praised by the Pope, who said the astronaut had understood the humanistic message of the book.
The arrangements for Francis's out-of-the-world phone call were made by the the ESA, with Nasa providing technical support.
The video call was streamed online by Nasa TV as well as the Vatican's YouTube channel.
More than 200 astronauts have visited the ISS in the last 17 years. The space station laboratory has hosted more than 2,100 research investigations from scientists in more than 95 countries.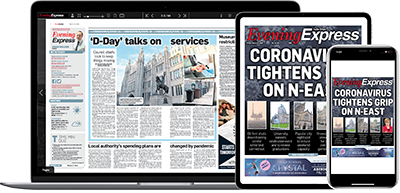 Help support quality local journalism … become a digital subscriber to the Evening Express
For as little as £5.99 a month you can access all of our content, including Premium articles.
Subscribe