Have you grown tired of the reality TV shows available, and wished someone would come up with a creative new idea?
Reddit user Whimling thought the same thing, and asked people on the website to pitch their own imaginative reality TV shows.
Here are 10 of the very best, that you would definitely sit down and watch.
1. An insight into the world of stray cats.
2. This intense race to New York.
3. City and country folk swap lives.
4. The busker edition of the X Factor.
5. This sounds incredibly useful.
6. Improvised comedy takes centre stage.
7. Big Brother: Prank edition.
8. This difficult family cooking show.
9. Competitive undertaking?
10. Lastly, this improved version of a great TV show.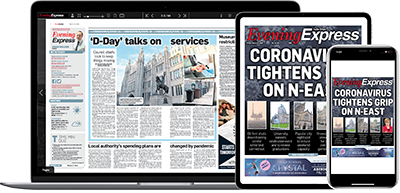 Help support quality local journalism … become a digital subscriber to the Evening Express
For as little as £5.99 a month you can access all of our content, including Premium articles.
Subscribe