A highly social giant panda out for a stroll has surprised and delighted residents of a town in the south-western Chinese province of Sichuan.
The panda was first spotted wandering among houses in Wenchuan county on Thursday, seemingly in search of food.
She strolled beside a vegetable garden, trotted across a dirt road and climbed a tree, seemingly unfazed by the attention she drew from a large group of onlookers.
Researchers at the China Conservation and Research Centre for the Giant Panda confirmed that the panda was Zhenzhen, an 11-year-old female raised in captivity and recently released into the wild as part of a special breeding project.
After allowing her several hours to explore, researchers returned Zhenzhen to the Wolong Shenshuping Panda Base by mid-afternoon.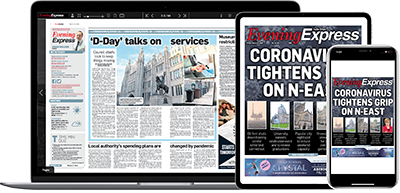 Help support quality local journalism … become a digital subscriber to the Evening Express
For as little as £5.99 a month you can access all of our content, including Premium articles.
Subscribe