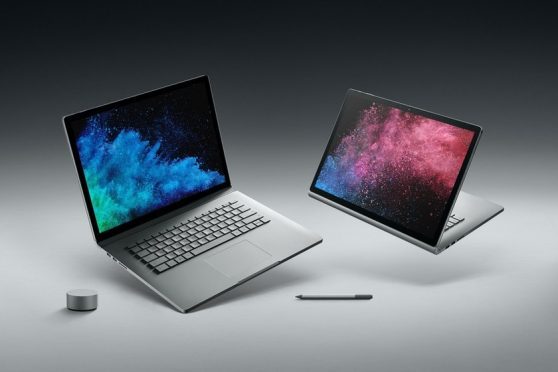 Microsoft has introduced a brand new Surface Book laptop, as the tech giant steps up its fight with Apple and its MacBook line-up.
The Surface Book 2 will come in both a 13.5in and 15in size and again feature the trademark Surface Book detachable screen, with the display also functioning as an independent tablet.
Microsoft devices boss Panos Panay said: "When we launched Surface Book two years ago we set out to build the most powerful and versatile laptop, to break down the boundaries between what you can imagine and what you can create, and we've been so inspired by how people have used Surface Book through their entire creative process.
"But people still want more, and creators continue to push the limits of what technology can do. So, we built the laptop of the future for the creators making the future."
The Surface Book 2 houses eighth generation Intel core processors and Nvidia GeForce GTX 1050 or 1060 graphics options, which Microsoft says makes it five times more powerful than the original Surface Book and, it claims, twice as powerful as the latest MacBook Pro.
It is also home to a big battery – one capable of up to 17 hours of video playback – or "all-day battery life" when used for other tasks.
Microsoft also says the Surface Book 2 is powerful enough to handle mixed reality experiences, with the tech giant confirming compatible headsets and controllers can be connected to the laptop and used to run mixed reality experiences.
Xbox One controllers can also be wirelessly connected for other gaming experiences.
The company's smart accessories, the Surface Pen and Surface Dial, will also be compatible with the new laptop.
Microsoft is yet to confirm a UK price for the Surface Book 2, but the laptop will start shipping on November 16.