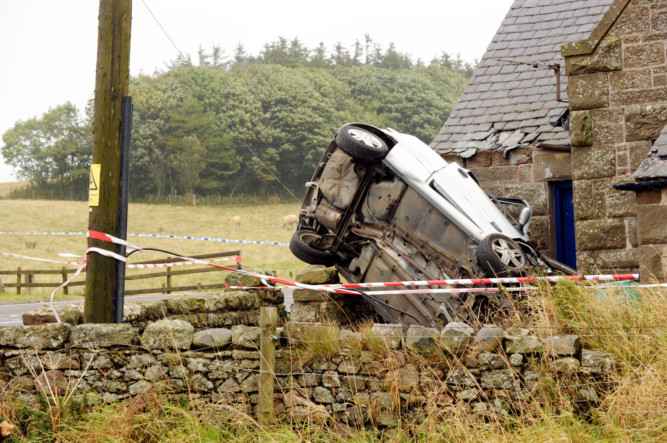 A TEACHER today told how he broke 37 bones in a horrific car crash.
Cameron Halsall suffered multiple injuries when his car flipped on its side and hit a house.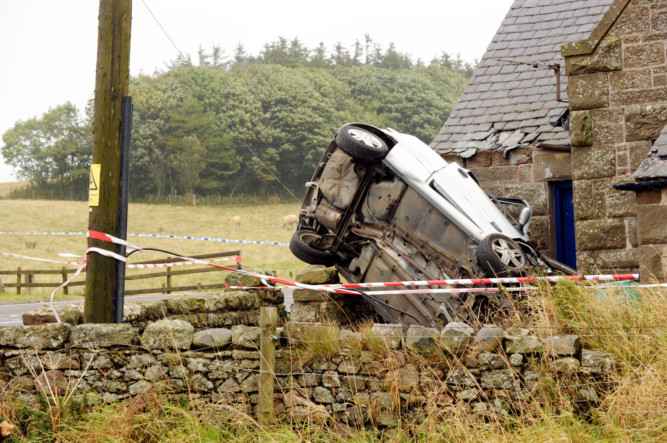 As a result, Cameron was left with dozens of broken bones and multiple fractures to his back, neck, spine, and significant damage to his spinal cord.
Following initial treatment at Aberdeen Royal Infirmary the 31-year-old was transferred to a special spinal unit in Glasgow, and is currently on bed rest.
Cameron will have to remain horizontal for up to 12 weeks to allow his various fractures to heal.
Cameron was travelling on the A92 from his home in Montrose to work in Stonehaven on the morning of the accident, on August 29.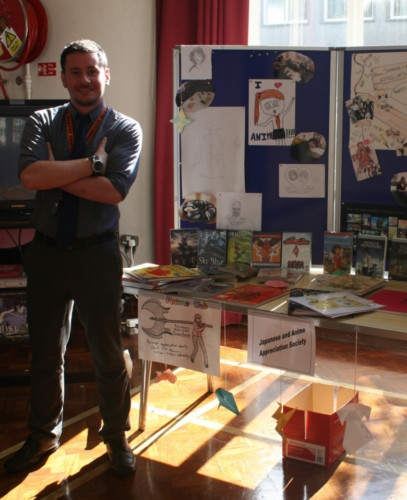 He had been in his role as a support for learning teacher at Mackie Academy and Mill o' Forest Primary School for just three weeks at the time.
In a bid to make something positive of his situation he has now decided to take part in a fundraising campaign.
He said: "It initially started as a joke as I wouldn't be allowed to drink in hospital so I decided to do Go Sober for October.
"My girlfriend and her sister set up the site and initially set the target as 1,000, however, that was smashed within 48 hours so we upped it to 2,500."
The campaign encourages people to raise money through sponsorship by not drinking alcohol for an entire month.
Cameron has raised more than 3,000 for Spinal Injuries Scotland. The charity provides immediate support for those affected by spinal injuries.
To donate to Cameron's challenge visit his Justgiving page via: www.justgiving.com/CameronHalsall