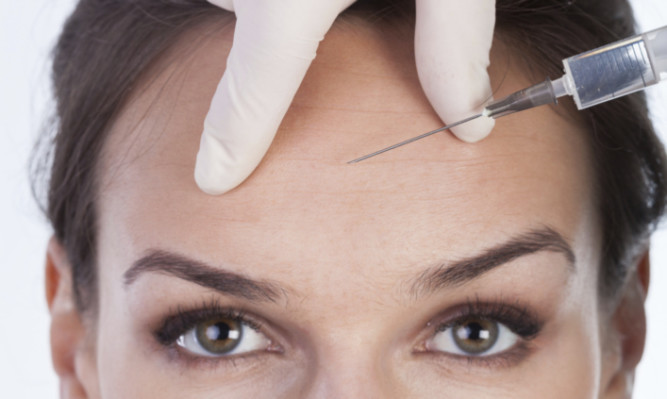 BOTOX is to be offered as a migraine treatment to people in the North-east.
The NHS approved the use of Botox injections to treat chronic migraines in 2012 based on guidance published by the National Institute for Health and Clinical Excellence.
And NHS Grampian is to offer the option of having the injections more commonly used as cosmetic procedure to battle wrinkles for patients who suffer with "chronic" migraines.
A report by the NHS states the reasons why Botox seems to help some migraines are still "unclear".
However, the service believes it could be that the Botox relaxes muscles around the head and so reduces blood pressure within the brain.
NHS Grampian has given approval for its use but the health board is still clarifying the "final details" of how it will all work.