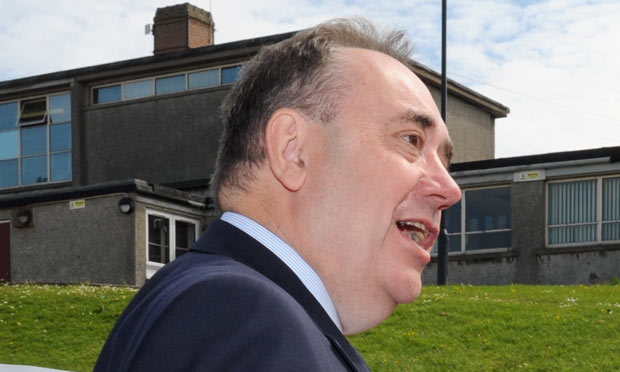 SCOTLAND'S First Minister was today facing a ban from council property in Aberdeen after chiefs declared him "unwelcome".
Town House leaders want to bar Alex Salmond and his Ministers from all council-owned facilities, including Marischal College and all schools, parks and sports centres.
Cllr Willie Young said a motion would be put forward to the council on Wednesday calling for the "no go" until the independence referendum in September.
He warned the First Minister "would not be welcome" to use council land or property for official government business.
The Scottish Government today hit back at Cllr Young, saying he was trying to deflect his own embarrassment after voting against plans which could have seen a 7.3 million increase in funding for Aberdeen.
A spokesman for Derek Mackay, Minister for Local Government, said: "Willie Young is the 7.3 million man. His actions in voting against plans which would have seen a 7.3m increase in funding for Aberdeen were bizarre as well as against the interests of the people of Aberdeen.
"The Scottish Government has good relations with all of Scotland's other 31 councils despite those councils being of many different political colours. In that context it is the increasingly bizarre comments from the Labour Tory alliance at Aberdeen City Council which stand out."
"Unlike the city council the SNP in Government are delivering for Aberdeen."