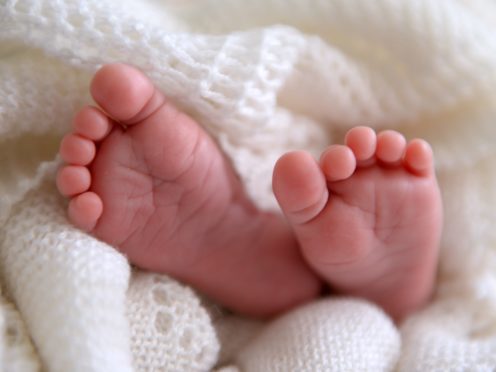 Children conceived through IVF (In-Vitro-Fertilisation) have a heightened risk of developing high blood pressure in their teens, a study has found
By the age of 16, they are eight times more likely to meet the medical criteria for diagnosing high blood pressure than children born naturally, Swiss researchers found.
The difference between the two groups only emerged relatively late in life, said the scientists.
Five years earlier, tests showed no evidence of anything amiss with the IVF children's arteries.
The study monitored the circulatory systems of 54 healthy teenagers who had all been born via assisted reproduction techniques, either standard IVF or ICSI (intracytoplasmic sperm injection). ICSI involves injecting a sperm cell directly into an egg.
At age 16, eight of the IVF adolescents had clinically recognised high blood pressure readings of at least 130/80 millimetres of mercury compared with just one of 43 naturally born "control" participants.
Lead scientist Emrush Rexhaj, MD, director of Arterial Hypertension and Altitude Medicine at Inselspital, University Hospital in Bern, said: "The increased prevalence of arterial hypertension in ART [Assisted Reproductive Technology] participants is what is most concerning.
"There is growing evidence that ART alters the blood vessels in children, but the long-term consequences were not known.
"It only took five years for differences in arterial blood pressure to show. This is a rapidly growing population and apparently healthy children are showing serious signs of concern for early cardiovascular risk, especially when it comes to arterial hypertension [high blood pressure]."
Other cardiovascular risk factors such as Body Mass Index, birth weight, and smoking status were similar for the two groups of children, said the researchers writing in the Journal of the American College of Cardiology.
The IVF-conceived teenagers had an average blood pressure reading of 119/71. In comparison the average reading for naturally born participants was 115/69.
The first "systolic" figure refers to the pressure with each heart beat. The second "diastolic" reading shows the pressure when arteries relax between beats.
In an accompanying editorial in the journal, Dr Larry Weinrauch, a heart specialist at Mount Auburn Hospital in Cambridge, US, said: "Early study, detection and treatment of ART conceived individuals may be the appropriate course of preventative action.
"We need to be vigilant in the development of elevated blood pressure among children conceived through ART to implement early lifestyle-based modifications and, if necessary, pharmacotherapy."
British experts said the findings supported earlier evidence from animal studies, but pointed out that only a small number of children took part in the research.
Dr Channa Jayasena, consultant in reproductive endocrinology and andrology at Imperial College London, said: "This is a thought-provoking and well conducted study. IVF is a tremendous treatment for infertility, and is overall very safe. But, this study suggests that mild increases in blood pressure can be seen in teenagers born following IVF."
He suggested that high levels of reproductive hormones administered during IVF may affect the early development of blood vessels.