Intel is ending development on its smart glasses project, despite only announcing its existence two months ago.
In February, the technology firm revealed to The Verge that is was working on a pair of glasses that used a tiny, low-powered laser to project information onto the lens which was then reflected into the wearer's eye.
Called Vaunt, the company said at the time it wanted to launch an early access programme later in 2018 to get developers using the hardware, but has now announced it is shutting down its New Devices Group, where the glasses were being worked on.
Intel said it had to make "tough choices when market dynamics don't support further investment", but has not said why the decision was taken so soon after publicly unveiling the technology in development.
The firm said it constantly worked on new tech and ideas and not all of these develop into products that make it to market.
Smart glasses already have a checkered history, most famously linked to Google Glass, a wearable device that received much fanfare after its initial unveiling, but ultimately failed to make any impact among consumers.
It appears Intel may have discovered the same issue.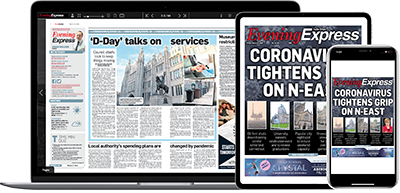 Help support quality local journalism … become a digital subscriber to the Evening Express
For as little as £5.99 a month you can access all of our content, including Premium articles.
Subscribe