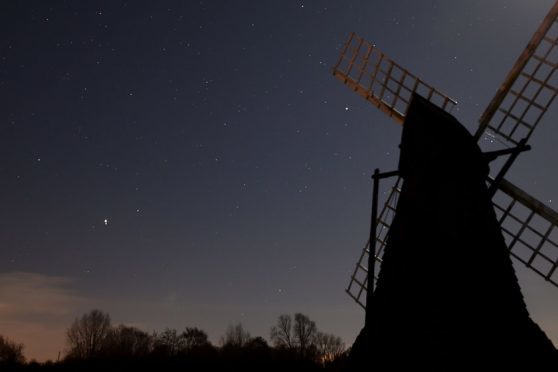 Early risers were treated to a glimpse of a cosmic event on Sunday morning as Jupiter and Mars appeared side-by-side in the sky – looking like very bright stars.
Despite being more than 369 million miles apart, the planets looked to be very close together, forming a nearly straight line with the Earth – an event known in astronomy as a syzygy.
In the images below, Jupiter can be seen above Mars.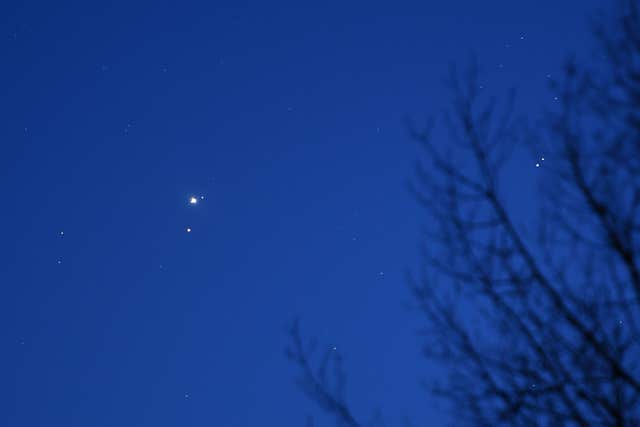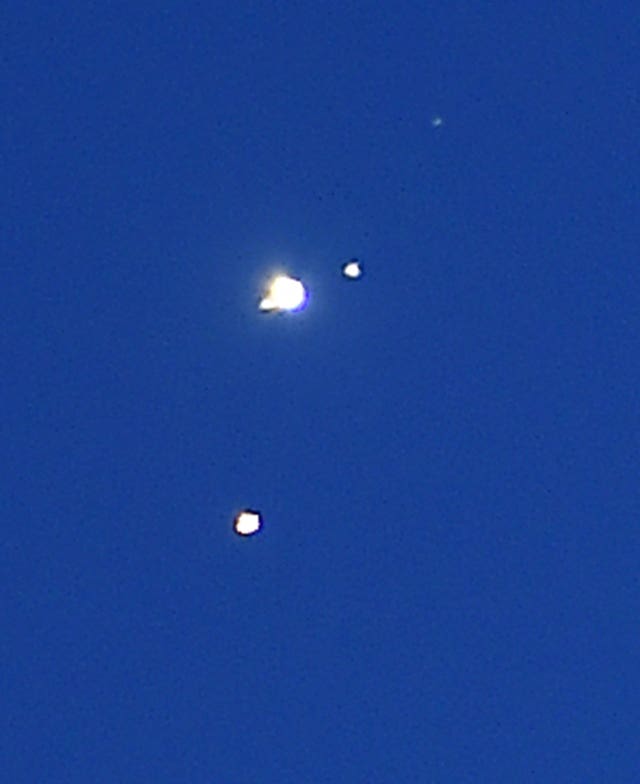 Despite being considerably farther away than Mars, Jupiter is seen shining about 20 times brighter as seen from the Earth. This is due to the gas giant's vast size – it is more than 20 times bigger than the Red Planet.
Conjunctions are not uncommon, but budding astronomers across the country were up to witness it at its peak visibility, between 6:30 and 7am – although it became visible before sunrise at around 3.40am, the pair were extremely low in the horizon.
Many taking astronomy pictures use objects on the ground to help give an idea of scale, such as the windmill seen in the next photo – with the planets visible in the bottom left of the image.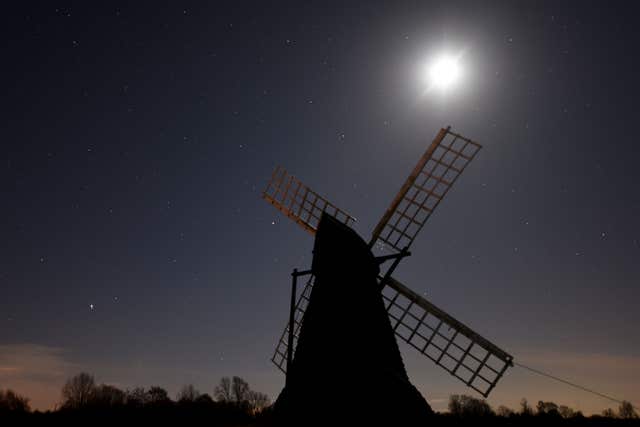 Mars and Jupiter will not coincide in this way again until March 2020.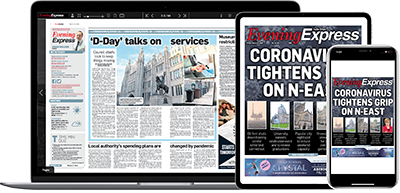 Help support quality local journalism … become a digital subscriber to the Evening Express
For as little as £5.99 a month you can access all of our content, including Premium articles.
Subscribe