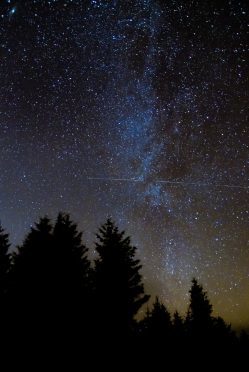 Forget your online Santa tracker, just look up to the sky if you want to catch the big man in action.
The International Space Station will be passing over the UK on Tuesday evening, appearing as a streak of light in the sky.
At around 4.40 pm, the ISS will pass over the UK for the last time before Christmas. Those wanting to convince their kids the ISS is Santa on his sleigh will need to act quickly as it travels at a speed of 17,500 mph.
The ISS will look like a very bright star passing across the sky and will only be visible for just over a minute.
The International Space Station carries a team of up to six astronauts, who spend their time above earth undertaking experiments. It soars 220 miles above the earth and the first crew arrived on the station in November 2000.
It is around the size of a five-bedroom house and has a gym, two bathrooms and science labs from the United States, Russia, Europe and Japan.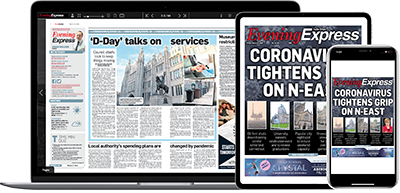 Help support quality local journalism … become a digital subscriber to the Evening Express
For as little as £5.99 a month you can access all of our content, including Premium articles.
Subscribe