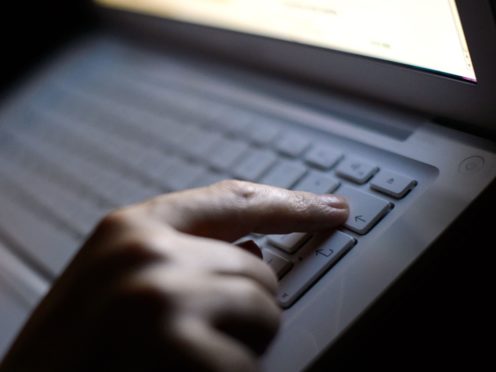 Consumer group Which? is calling on the Government to urgently outline plans to tackle the harm caused by online scams after new research suggested many victims suffer from emotional distress.
The consumer champion said its own study had found many people suffer from serious emotional harm in the wake of fraud, even if the victim does not lose money or is reimbursed.
Which? said data from Action Fraud it reviewed showed that between 300-350 reports a week of victims showing signs of distress, meaning up to 18,000 cases a year could be occurring.
The group has now called on the Government to do more to stop the fraudulent content online which leads to scams, including making it a legal responsibility for online platforms to prevent such content from appearing.
The Government's Online Safety Bill, set to address the issue of online harms and introduce stricter regulation for the tech sector, is expected before Parliament this year.
Rocio Concha, director of policy and advocacy at Which? said: "Online scams are happening on an industrial scale and our research shows the impact can be devastating, with hundreds of fraud victims a week showing worrying signs of severe emotional distress.
"The Government should use the proposed Online Safety Bill to stem the growing tide of sophisticated scams by criminals online and give platforms legal responsibility for tackling fake and fraudulent content posted by scammers on their sites."
Which? said the data it saw from Action Fraud showed that between January and November 2020, 241 calls from victims included a threat to life and Action Fraud call operatives dispatched emergency services to the victim's home.
It said phone calls and web forms triggering concerns for wellbeing represent up to 6% of the 300,000 reports Action Fraud receives each year.
According to the consumer group's research, almost one in 10 people have fallen victim to online scam ads on social media, and a further 9% via a search engine, which the group claims is because internet platforms have failed to tackle bogus ads.
Responding to Which?, a Google spokesperson said: "Protecting consumers and credible businesses operating in the financial sector is a priority for us, which merits careful rules and enforcement.
"We take dishonest business practices and misleading ads very seriously and consider them to be a violation of our policies and recently updated our policies to enable verification of businesses promoting financial services in the UK. When ads do not comply with our policies, we take immediate action."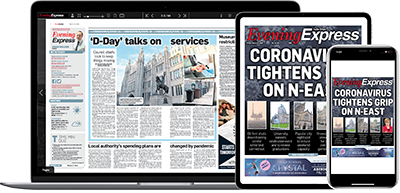 Help support quality local journalism … become a digital subscriber to the Evening Express
For as little as £5.99 a month you can access all of our content, including Premium articles.
Subscribe