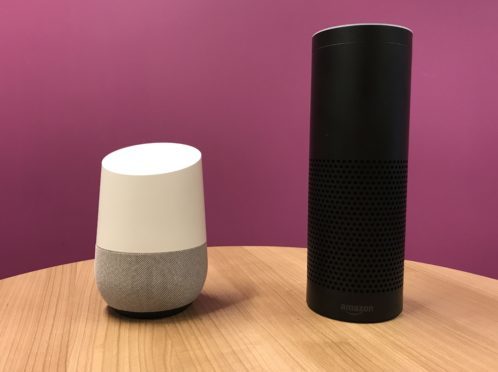 A growing number of tech giants are throwing their names into the ring for a slice of the ever-expanding smart speaker market.
The most recent numbers from YouGov show that almost a quarter of Britons (23%) now own at least one smart device in their home, giving them the power to control everything from music to home appliances with their voice.
Bose has just announced its offering at the IFA conference in Berlin, while Samsung has already spoken about plans for a smart speaker.
Here is a rundown of the biggest smart speakers, starting from the cheapest, all the way up to the priciest.
Google Home Mini – £34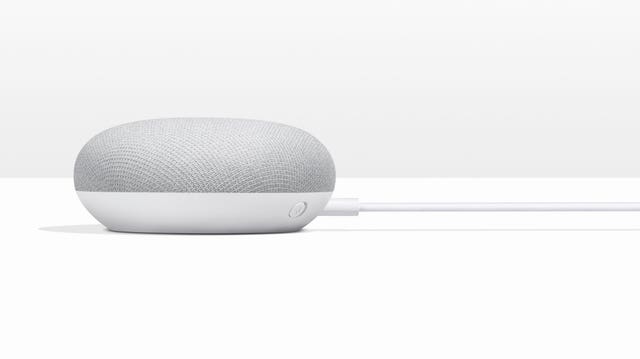 The Google Home Mini is Google's entry offering and currently the cheapest smart speaker on the market – although currently only £1 cheaper than its biggest rival, Amazon's Echo Dot.
Like all of Google's smart speakers, the Google Assistant is where the intelligence comes in, benefiting hugely from Google's search engine to answer everyday questions whenever you say, "OK Google".
The device is a tiny, donut-shaped speaker that won't deliver enough decibels for a party, but might work well in the kitchen for adding items to your shopping list or starting a timer.
A big advantage is that you can also make free mobile and landline calls in the UK.
Amazon Echo Dot – £34.99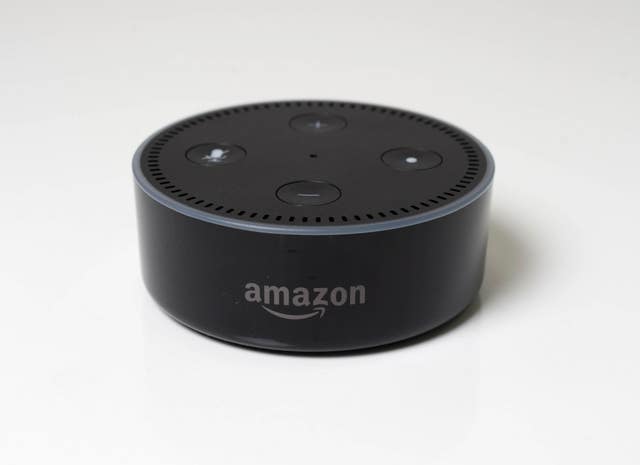 The Amazon Echo Dot uses the online retailer's own digital assistant called Alexa, who continuously learns via automatic cloud updates and can be summoned by calling its name.
The Dot, now in its second generation, is also a discrete, small device, available in six different designs.
Its small form makes it ideal for everyday tasks, instead of music, although it does have multi-room music support so that you can listen to the same tunes on several Echo devices at the same time.
Amazon Echo – £89.99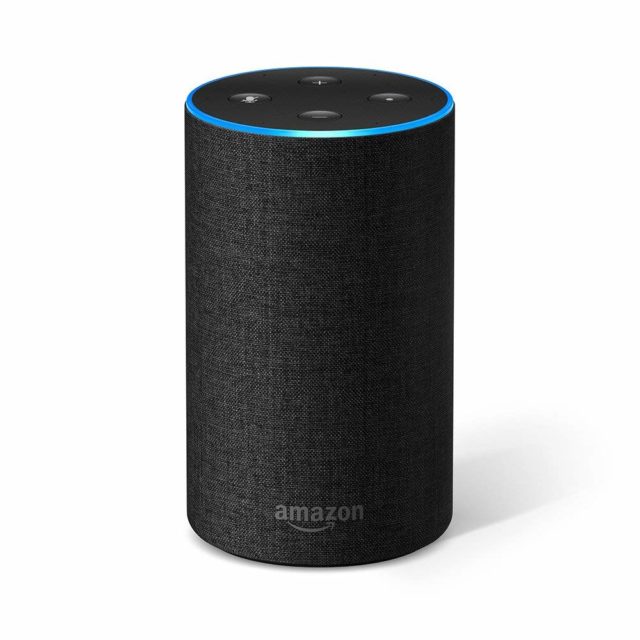 Amazon Echo made it onto the smart speaker scene in November 2014 and is now in its second generation.
The retailer claims that the latest version offers room-filling sound with crisp vocals from Alexa and seven microphones in total.
You can also call other Amazon Echo devices, or mobiles running the Alexa app.
Google Home – £99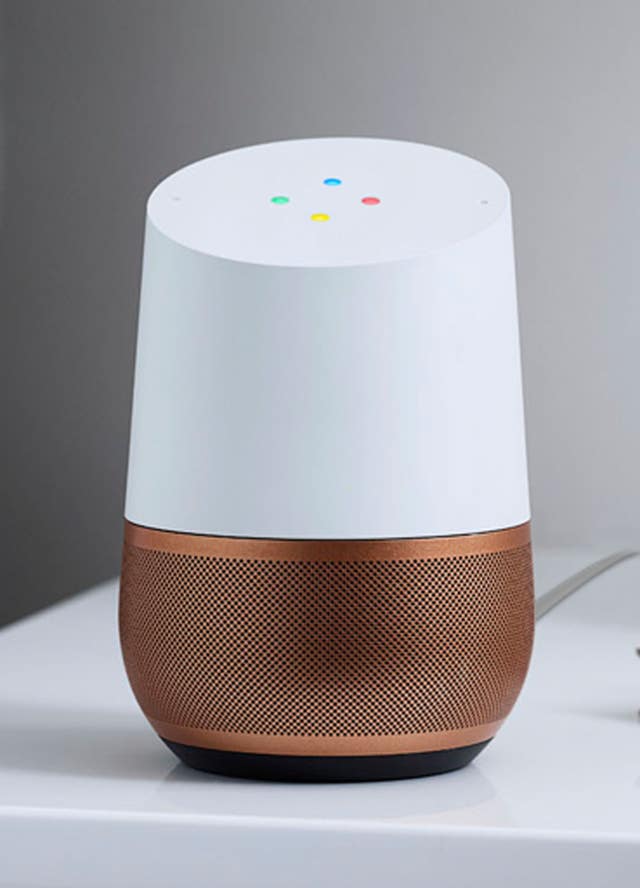 Google Home is the company's main smart speaker, retailing at just under £100.
Also using Google Assistant, the device features two far-field microphones that will help pick up your voice a lot better than its smaller counterpart.
It also features a touch-sensitive top with four coloured lights, which illuminate as you slide to turn the volume.
Sound quality is also a step up from the basic smart speakers, making it ideal for casual music listening around the home but still not the sort of sound big music enthusiasts will be looking for.
Amazon Echo Plus – £139.99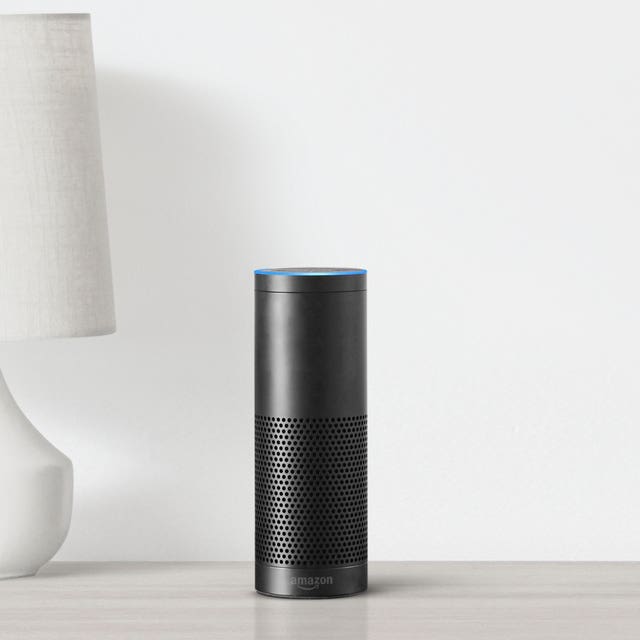 The Amazon Echo Plus is exactly like the main Amazon Echo except it comes with a built-in smart home hub, meaning anyone hoping to use smart devices won't need to buy loads of additional hubs for each smart product.
Philips Hue and Hive are among the brands compatible with the ZigBee smart hub integration, allowing you to control anything from lighting to heating with your voice, provided you have the relevant products.
Sonos One – £189
Sonos One describes itself as the smart speaker for music lovers, utilising the company's existing audio expertise.
What's perhaps most unique about the Sonos One, is its plan to offer more than one digital assistant.
At the moment, it's just Amazon Alexa, but Sonos is planning to add Google Assistant support as well in the future.
Apple HomePod – £319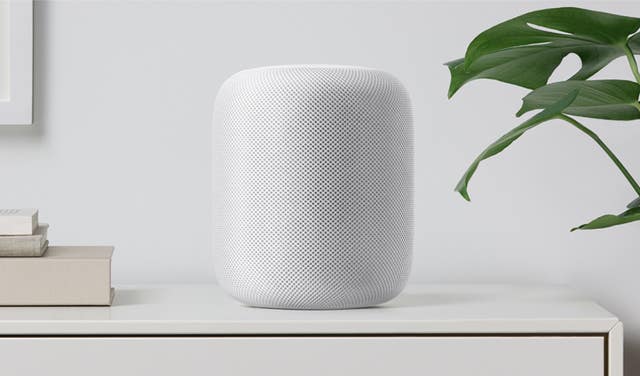 The HomePod is Apple's first smart speaker, using the Siri digital assistant already seen on iPhones and iPads.
Although voice control is a big part of the device, Apple's main priority is sound quality, which it describes as rich and nuanced.
With this in mind, the HomePod delivers very deep bass that is aimed at anyone mainly looking to play music.
However, you will have to own an iOS device already to be able to set up the HomePod.
Google Home Max – £399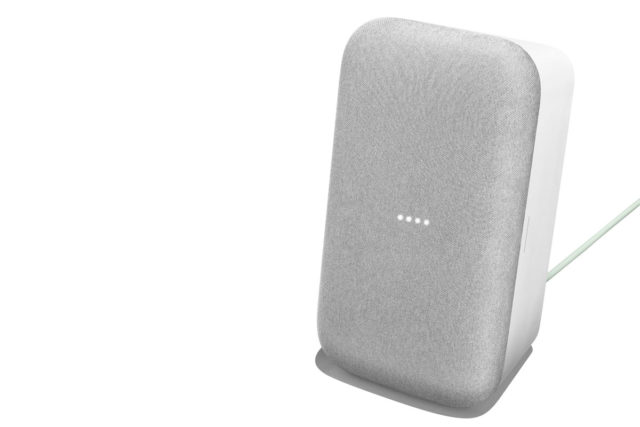 Google Home Max is the tech giant's latest offering, which aims to take on Apple's HomePod in the realm of premium smart speakers.
The large, rectangular speaker features woofers for deep, balanced bass and uses machine learning to automatically adjust the equaliser settings to match the acoustics of the room.
Google claims the device's sound is 20 times more powerful than the original Google Home.
Bose Home Speaker 500 – £400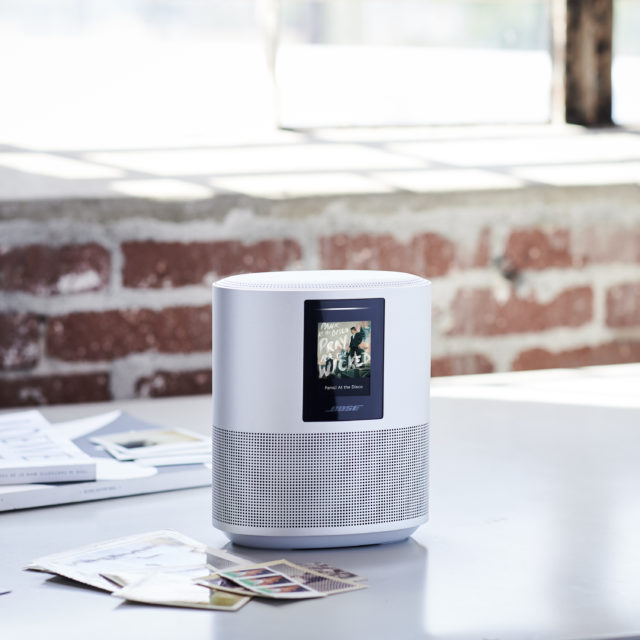 Bose is the most recent company to join the smart speaker battle, with its Home Speaker 500.
The firm claims that it has the "widest soundstage of any smart speaker available today" and doesn't need to be paired up to deliver big sound.
The Home Speaker 500, which is available from September 20, uses Amazon Alexa but plans on adding other virtual assistants later.