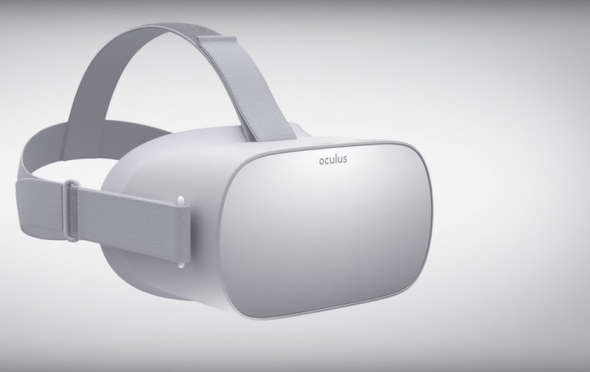 Facebook is upping its efforts in the world of virtual reality again and has announced its first standalone VR headset – Oculus Go.
It's a big moment for Facebook-owned Oculus because it is the first time they've created a headset that works without any connection to a PC or by slotting a smartphone into the device.
Instead, Oculus Go has a built-in LCD display that the headset itself powers and it has spatial audio so you can use it without having to wear headphones.
Unveiling the headset at their developer conference, Oculus said the new headset will go on sale early next year, costing $199.
Facebook chief executive officer Mark Zuckerberg has spoken countless times on his belief that VR is the next big platform, particularly for communication, and the launch of Oculus Go is Facebook's latest attempt at making the platform easier to access.
Right now, virtual reality systems broadly sit in two categories: powerful but expensive systems such as HTC Vive and Oculus Rift which require a high-end PC connection in order to run, and cheap-and-cheerful basic headsets that use a smartphone for their screen such as Google's Daydream View and Samsung's Gear VR.
With Oculus Go, Facebook is looking to find a middle ground that will entice more casual technophiles into embracing the medium.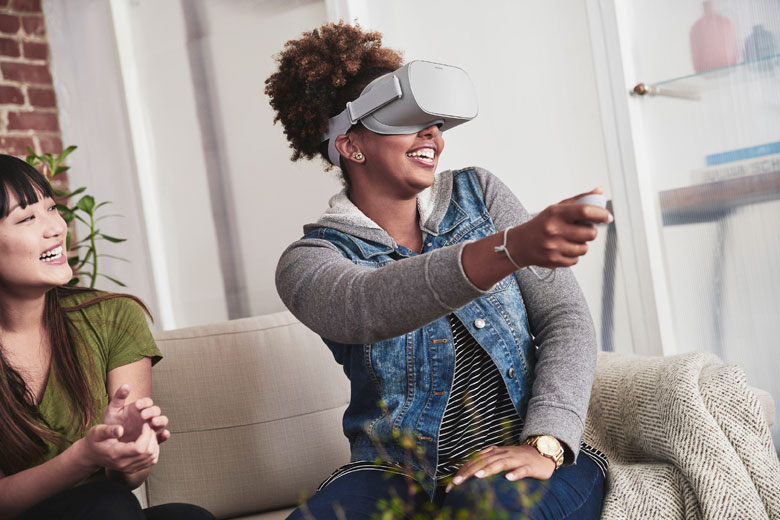 Users are wire-free and can spin around as they use it while interacting with their environment using the connected controller.
However, virtual reality remains something of an acquired taste – many still have issues with motion sickness or headset discomfort, and the range of experiences on offer still need work.
The latter is something Facebook and Oculus have already been looking to fix, with Oculus Avatars having been introduced as a way of creating virtual versions of ourselves in VR and then using them to interact with friends and family.
It's been received positively so far but VR's battle for hearts and minds rumbles on – Facebook believes Oculus Go can help with that.