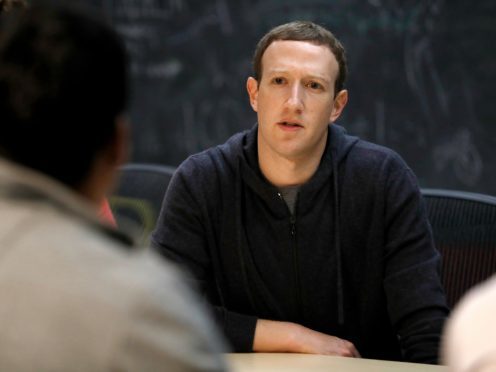 Mark Zuckerberg has hit back at Apple CEO Tim Cook's criticism of Facebook's advertising model, calling his argument "extremely glib and not at all aligned with the truth".
Cook questioned Facebook for monetising customer data in the wake of revelations that data from 50 million users was harvested by political consultancy firm Cambridge Analytica, and said Apple would never put itself in a similar situation.
Speaking on vox.com's Ezra Klein Podcast, Zuckerberg said: "You know, I find that argument, that if you're not paying that somehow we can't care about you, to be extremely glib and not at all aligned with the truth.
"The reality here is that if you want to build a service that helps connect everyone in the world, then there are a lot of people who can't afford to pay.
"And therefore, as with a lot of media, having an advertising-supported model is the only rational model that can support building this service to reach people."
Zuckerberg also countered by paraphrasing a famous quote from Amazon CEO Jeff Bezos, saying Facebook would always work hard to keep their service free, rather than working hard to charge customers more.
He added: "I think it's important that we don't all get Stockholm syndrome and let the companies that work hard to charge you more convince you that they actually care more about you. Because that sounds ridiculous to me."
Zuckerberg was responding to comments Cook made in an interview with US network MSNBC and technology website Recode.
Asked what he would do were he in Zuckerberg's shoes, he said: "I wouldn't be in this situation.
"We could make a ton of money if we monetised our customers. If our customers were our product. We've elected not to do that.
"We're not going to traffic in your personal life. Privacy to us is a human right, a civil liberty."
Other tech giants have also waded into the debate, with Elon Musk deleting the Facebook pages for two of his companies – Tesla and SpaceX.
Facebook has since made efforts to ensure its privacy settings are easier to find and simpler to use.