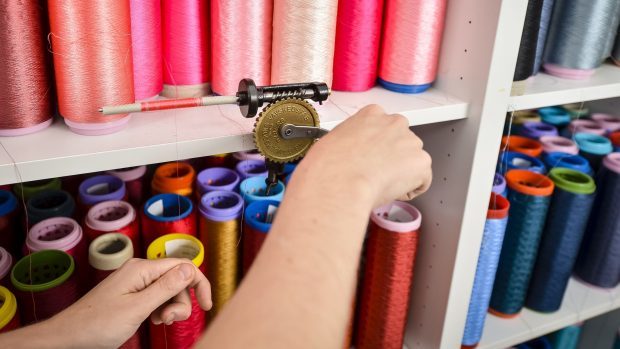 Power dressing could take on a whole new meaning thanks to new yarns that produce an electrical current when stretched or twisted.
The carbon nanotube "twistron" threads can be woven into clothing to generate electricity from human movement, say scientists.
Other applications include tapping energy from the motion of ocean waves or temperature fluctuations.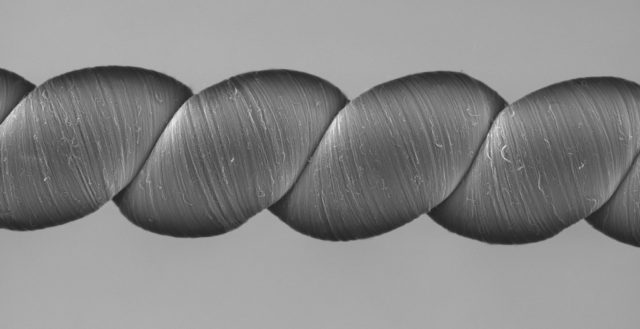 Dr Ray Baughman, director of the University of Texas NanoTech Institute in Dallas, US, where the yarns were developed, said: "Electronic textiles are of major commercial interest, but how are you going to power them? Harvesting electrical energy from human motion is one strategy for eliminating the need for batteries."
In laboratory tests, the scientists showed that a twistron yarn weighing less than a housefly could power a small LED, which lit up each time the thread was stretched.
When twistrons were sewn into a shirt, normal breathing by the wearer produced an electric signal.
Another proof-of-concept demonstration conducted on a South Korean beach involved attaching a 10cm (4in) piece of yarn between a floating balloon and a sinker on the sea bed.
With each incoming wave, the balloon rose and stretched the yarn up to 25% to generate electricity.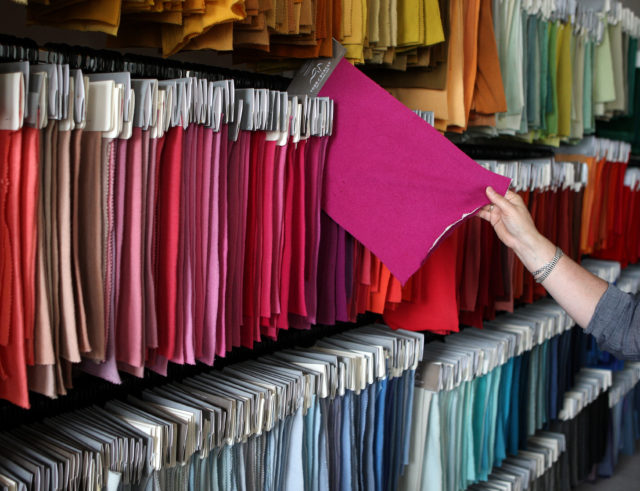 Dr Baughman said: "If our twistron harvesters could be made less expensively, they might ultimately be able to harvest the enormous amount of energy available from ocean waves. However, at present these harvesters are most suitable for powering sensors and sensor communications."
Carbon nanotubes are hollow cylinders of carbon 10,000 times thinner than the diameter of a human hair.
To make twistrons, the scientists first spun nanotubes into high-strength lightweight yarns. The elastic yarns acted as "super-capacitors" that stored energy when submerged in an electrically conducting solution, such as water and salt.
Twisting or stretching the yarn causes the stored energy to be released.
The research is published in the journal Science.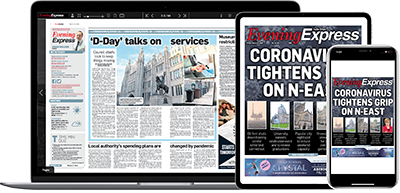 Help support quality local journalism … become a digital subscriber to the Evening Express
For as little as £5.99 a month you can access all of our content, including Premium articles.
Subscribe