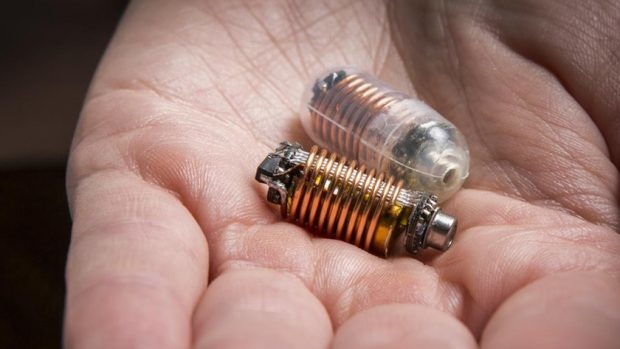 A new smart pill that can diagnose illnesses by sensing the gases in the gut has been hailed a success in its first human trial.
Scientists believe the ingestible capsule that is capable of measuring hydrogen, carbon dioxide and oxygen in the stomach in real time, could put an end to painful colonoscopies and revolutionise the way gut diseases are treated.
The team at RMIT University in Melbourne, Australia tested the device – about the size of a vitamin pill – on seven healthy individuals on both low and high-fibre diets.
Results, viewed on a mobile phone app, showed the capsule accurately detected the start of food fermentation in the gut.
The team believes the device highlights their potential to clinically monitor digestion and measure microbiome activities that determine gut health.
Currently doctors rely on colonoscopy – an invasive process that involves inserting probes into the colon and taking biopsies of the organ – or analysing faecal samples to assess the health of the stomach.
The trials also showed the colon may contain oxygen and that the human stomach uses an oxidiser to "to fight foreign bodies in the gut".
Study lead and capsule co-inventor Professor Kourosh Kalantar-Zadeh said: "We found that the stomach releases oxidising chemicals to break down and beat foreign compounds that are staying in the stomach for longer than usual.
"This could represent a gastric protection system against foreign bodies. Such an immune mechanism has never been reported before.
"Trials showed the presence of high concentrations of oxygen in the colon under an extremely high-fibre diet. This contradicts the old belief that the colon is always oxygen-free.
"This new information could help us better understand how debilitating diseases like colon cancer occur."
The results are published in the journal Nature Electronics.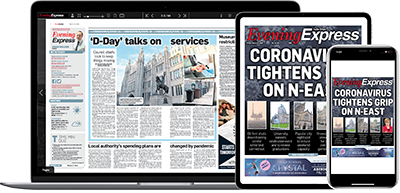 Help support quality local journalism … become a digital subscriber to the Evening Express
For as little as £5.99 a month you can access all of our content, including Premium articles.
Subscribe