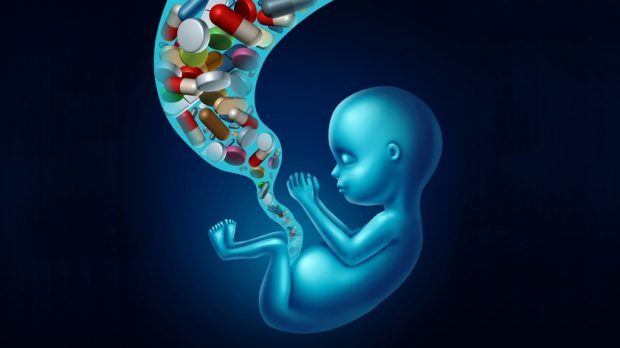 Eating placenta has become something of a health trend, thanks to celebrities such as Kim Kardashian and more recently Coleen Rooney extolling its virtues.
But one gynaecologist has hit out against the fad that has gained momentum in the last few years, going as far as to say that eating the organ that develops in the uterus during pregnancy "borders on cannibalism".
Alex Farr, from the University Clinic for Gynaecology at the Medical University of Vienna, says that far from having medical benefits, eating placenta – which is known as placentophagy – is by no means consuming a superfood and could actually be dangerous.
"Medically speaking, the placenta is a waste product," he said. "Most mammals eat the placenta after birth, but we can only guess why they do so.
"After the placenta is genetically part of the newborn, eating the placenta borders on cannibalism."
Farr says that while there have been claims of purported benefits that include alleviating symptoms of postpartum depression and improved breast milk production, there is no solid scientific evidence to support this.
He adds that although nutrients such as iron, selenium and zinc can be found in the placenta, they aren't available in sufficient concentrations to justify eating it.
In fact, he adds, "high concentrations of heavy metals in the placenta were found to accumulate there during pregnancy".
Farr says mothers eating placenta in the form of processed capsules or globules carry a risk of infection.
"It was not until June 2017 that the US Federal Department of Health, the Centre for Disease Control and Prevention, officially warned about this trend because of a recent case," he said.
"The baby of a mother who had eaten placenta capsules suffered life-threatening blood poisoning from streptococcus several times.
"These bacteria could be detected in the placenta capsules of the mother and were probably transmitted by her to the child."
In his report, Farr advises gynaecologists and clinicians to point out its risks to new mothers.
"Because placentophagy is potentially harmful with no documented benefit, counselling women should be directive: physicians should discourage this practice," he wrote.
"Health care organisations should develop clear clinical guidelines to implement a scientific and professional approach to human placentophagy."
Farr's report is published in the American Journal of Obstetrics and Gynaecology.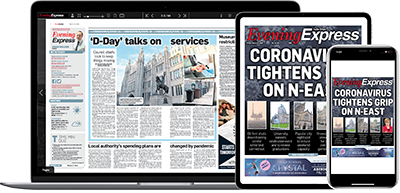 Help support quality local journalism … become a digital subscriber to the Evening Express
For as little as £5.99 a month you can access all of our content, including Premium articles.
Subscribe