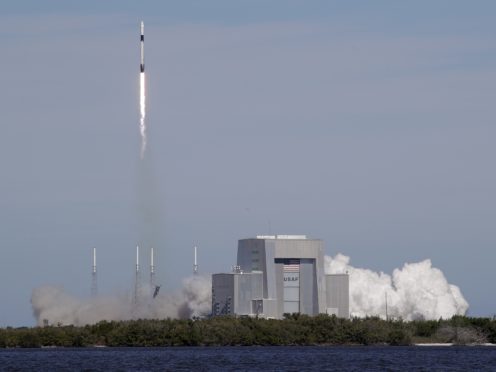 Christmas turkey is rocketing towards the International Space Station, along with cranberry sauce, candied yams and the obligatory fruitcake.
The SpaceX rocket booster missed its landing zone on the ground, however, and fell into the sea, just offshore.
Groans filled SpaceX Mission Control in Hawthorne, California, as live video showed the booster spinning out of control, still high above Cape Canaveral in Florida.
It was the company's first missed ground landing, although it has overshot floating barges a number of times in the past, a tougher thing to pull off.
A SpaceX commentator called it a "bummer" but noted it was secondary to the Falcon 9 rocket's main mission of getting the Dragon capsule to orbit.
SpaceX chief Elon Musk said the booster appeared to be undamaged.
The hydraulic pump for the booster's landing fins apparently stalled, he noted via Twitter.
SpaceX's 12 previous ground landings – dating back to 2015 – were all successful.
The disappointment was offset by the successful flight of the Dragon capsule and its 5,600lbs (2,500kg) of cargo.
It should reach the space station on Saturday.
Besides smoked turkey breast and all the other fixings for Christmas dinner, the delivery includes 40 mice and 36,000 worms for ageing and muscle studies.
Researchers expect a tenfold increase in the worm population.
There will be plenty of room on board for all the tiny nematodes.
It turns out their muscles are similar to ours in structure and function, making them perfect lab substitutes, said lead scientist Timothy Etheridge, from the University of Exeter.
The launch was delayed a day when Nasa discovered that the food for the mouse-tronauts was mouldy because of contamination.
More food had to be rushed in from California.
Just two days earlier, three astronauts arrived at the space station to join the three already there.
The crew includes two Americans, two Russians, one German and one Canadian.
The newest residents will remain on board for six months, while the others will return to Earth on December 20.
SpaceX has been making station deliveries for Nasa since 2012.
The company expects to start launching station crews next year.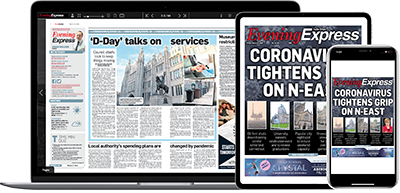 Help support quality local journalism … become a digital subscriber to the Evening Express
For as little as £5.99 a month you can access all of our content, including Premium articles.
Subscribe