The volume of searches for homes located overseas has surged, according to a property website.
Searches on Rightmove Overseas were up by a third (33%) in May compared with May 2019.
In April, earlier on in the coronavirus lockdown period, searches for overseas homes were also up compared with a year earlier, by 18%, Rightmove said.
Spain, France and Portugal have been leading the uplift in overseas property searches made from the UK.
The Costa del Sol, Ibiza, Brittany, Normandy, the Loire Valley, the Algarve and Lisbon were among popular hotspots searched.
Some previous housing market reports have already suggested that, within the UK, some house hunters are considering moves to the countryside as they expect to spend more time working from home in future.
Rightmove's property expert Miles Shipside said: "This is an indication that this has been a life-changing period for many who are re-appraising both how and where they want to live."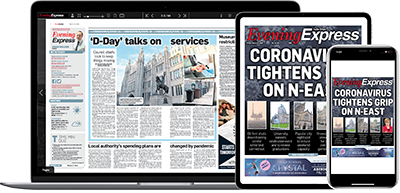 Help support quality local journalism … become a digital subscriber to the Evening Express
For as little as £5.99 a month you can access all of our content, including Premium articles.
Subscribe