Games Workshop has hailed record sales and profits over the past half-year as the fantasy games specialist shrugged off recent malaise in the retail sector.
Shares in the retailer jumped after it said pre-tax profits increased by 44% to £58.6 million over the six months to December 1.
It added that sales in December were in line with the board's expectations, adding that the business is "in great shape".
The Warhammer maker reported a 19% jump in sales for the six-month period to £148.4 million, ahead of the company's previous guidance.
Games Workshop was particularly boosted by strong growth in its trade division, which saw sales increase 23.9% to £76.1 million.
It said this was driven by the addition of 200 new trade accounts as it increased supply to independent retailers.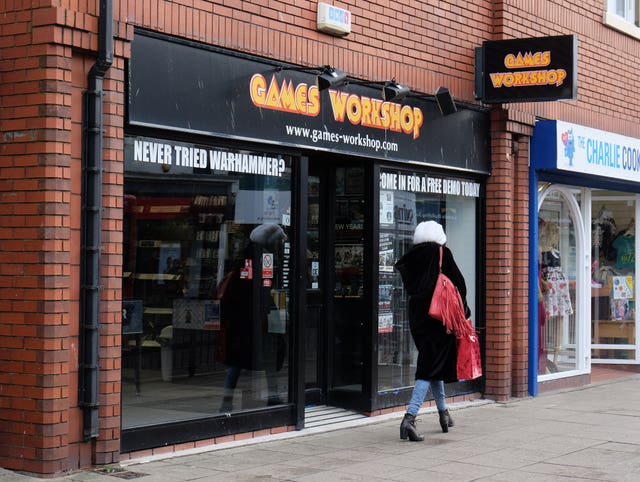 Meanwhile, its own retail business saw sales increase by 6.3% to £45.3 million as it was strengthened by 19 new store openings.
The company also reported a 14% increase in online revenues to £24.2 million for the period.
It said that an increase in licensing agreements saw its income from royalties increase by £5.2 million to £10.7 million.
Chief executive Kevin Rountree said: "Our business and the Warhammer hobby continue to be in great shape.
"We are pleased to once again report record sales and profit levels in the period.
"The global team have worked their socks off to deliver these great results. My thanks go out to them all."
The business has been a major success story for investors in recent years, with shares surging by more than 1,000% over the past five years.
Shares in Games Workshop leapt 9.2% to 6,960p in early trading on Tuesday.