Shares in Ten Entertainment and Hollywood Bowl opened strongly on Friday morning after the Government said it would allow bowling alleys to reopen after months of lockdown.
Skating rinks and casinos were also added to a list of businesses that will be allowed to welcome customers back for the first time on Saturday.
The news sent Hollywood Bowl shares up by as much as 7.9% as investors took heart from the long-delayed reopening. Ten Entertainment rose by up to 4.1% in early trading.
Later in the day, Ten Entertainment said that it was opening 35 of its 39 centres in England on Saturday at 10am.
The sites represent 86% of turnover and the company will bring back the furloughed employees it needs to run them safely.
The leisure companies had originally been told to expect to resume trading on August 1, but after a spike in the number of coronavirus cases the Government decided to halt the move the day before.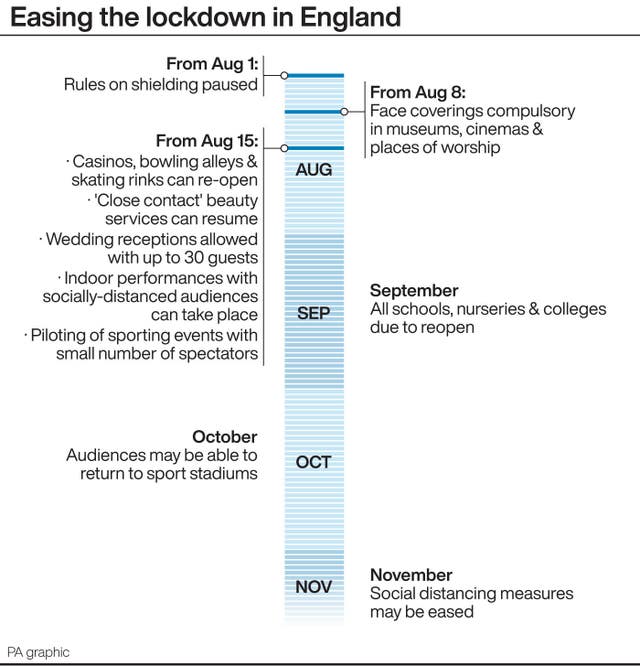 On Thursday, Prime Minister Boris Johnson confirmed he would not delay the reopening again.
Hollywood Bowl chief executive Stephen Burns said: "It's a great relief to finally have clarity on when we can reopen after such unexpected and long delays.
"We've been ready to reopen in the fully Government-approved Covid-secure way for many weeks and our trained teams are eager to get back to work.
"Our centres are spacious and well-suited for social distancing, and we've put in place wide-ranging hygiene and sanitisation measures.
"We are all ready and very excited to welcome our customers back to once again enjoy our unique offering of inclusive family fun."
Anna Barnfather, an analyst at Liberum, said that the large indoor spaces of bowling alleys lend themselves well to social distancing.
Although she warned that "the delay in reopening may have increased concerns for some customers".
Ms Barnfather added: "Despite the short notice, we expect Ten Entertainment and Hollywood Bowl to reopen all bowling centres within the coming days given the preparations made to date."
"The two-week delay in reopening will have led to additional costs and cash outflow, given the need to bring staff off furlough, however there is no liquidity concerns for both with considerable debt headroom available."
Ten Entertainment boss Nick Basing said: "We are delighted that we can now open and welcome back customers especially families and children tomorrow.
"We are fully prepared and looking forward to bringing people and families together and delivering entertainment in a very safe way. We will be opening 35 of our English entertainment venues and Scottish venues when permitted.
"The Government has delivered extraordinary levels of support enabling businesses like ours to endure the crisis and emerge intact to restart and rebuild from here. We can, in turn, assist in ensuring that families and people of all ages can enjoy the bowling experience safely, together again."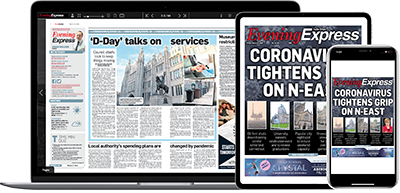 Help support quality local journalism … become a digital subscriber to the Evening Express
For as little as £5.99 a month you can access all of our content, including Premium articles.
Subscribe