Nearly a fifth (19%) of children want to be a doctor or a nurse when they grow up, a survey has found.
In a year when communities have been clapping for the NHS, 13% of children aged eight to 15 said they would like to be a doctor, Halifax found.
A further 6% aspire to be a nurse, while 5% would like to be a paramedic, the bank's latest pocket money survey found.
Being a doctor was the second most popular profession chosen, beaten by being a professional footballer – selected by 14% of children surveyed.
One in eight (12%) of children would like to be a teacher, and the same proportion want to be a social media influencer.
Just 3% of children surveyed would like to be Prime Minister.
Emma Abrahams, head of savings at Halifax, said: "In a year that has seen the nation truly appreciate the heroic efforts of the NHS, it's no wonder we are seeing many kids aspire to be a doctor or a nurse when they grow up.
"And while others dream of social media stardom or being a football star it's good to start conversations about money early, so little ones really appreciate the importance of earning the pound in your pocket."
More than 1,100 children were surveyed across Britain between May 23 and June 5.
Commenting on the survey, NHS national medical director Professor Stephen Powis said: "It's often the stars of sport and screen who inspire children's career choices so – after one of the toughest years in NHS history – it's heartening and right to hear that almost a quarter of children have been motivated by the selfless commitment and hard work of NHS workers on the frontline line to make saving lives their ambition.
"The 'Nightingale effect' of the public seeing on TV day and night the relentless professionalism and compassion of NHS doctors and nurses during the first wave has clearly made a difference, not just to the 110,000 Covid-19 patients we cared for, but to the lives of young people who I look forward to welcoming into NHS careers in the years to come."
Here are the most desired jobs by children aged eight to 15, according to Halifax, followed by the percentage who chose each profession:
1. Premier League Footballer, 14%
2. Doctor, 13%
=3. Teacher, 12%
=3. Social media influencer, 12%
5. Police officer, 9%
=6. Firefighter, 6%
=6. Nurse, 6%
=8. Banker, 5%
=8. Paramedic, 5%
10. Prime Minister, 3%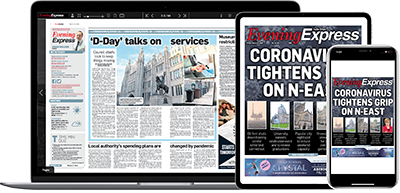 Help support quality local journalism … become a digital subscriber to the Evening Express
For as little as £5.99 a month you can access all of our content, including Premium articles.
Subscribe