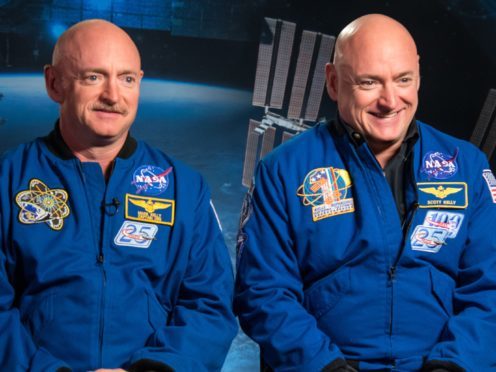 It appears spending a year in space can alter a person's DNA in the long-term.
Results from Nasa's Twins Study have confirmed astronaut Scott Kelly's genes changed after taking up residence on the International Space Station (ISS) for 340 consecutive days.
The researchers studied Scott and his identical twin brother Mark Kelly with an aim to find out what happens to the body after a year in space.
Ten research teams involved in the study found 7% of his genes did not return to normal after he landed.
Identical twins share exactly the same genetic make-up because they come from the same fertilised egg that divides into two embryos.
These monozygotic twins are interesting to scientists as any differences between them are down to environment, rather than their genes.
Scott stayed on the ISS from March 2015 to March 2016 while Mark remained on Earth.
According to Nasa, Scott's stint in space is "a stepping stone to a three-year mission to Mars".
Astronauts, in general, spend an average of six months on the ISS.
The researchers conducted physiological and psychological tests on Scott and compared the results to those of his Earthbound brother.
The scientists were able to link space travel to oxygen deprivation stress, increased inflammation and dramatic nutrient shifts that affect gene expression.
While some of the changes went back to normal almost immediately after landing on Earth, a few still affected Scott six months after his return.
Last year, the researchers found Scott's telomeres – the genetic caps on the end of chromosomes that get smaller as people age – increased in length.
Most of the telomeres had shortened again within just two days of his return.
The team found 93% of Scott's genes returned to normal after landing.
According to Nasa, the remaining 7% "point to possible longer-term changes in genes related to his immune system, DNA repair, bone formation networks, hypoxia, and hypercapnia".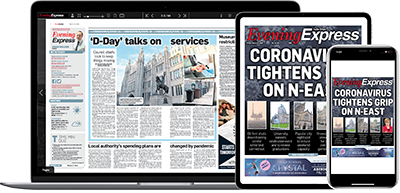 Help support quality local journalism … become a digital subscriber to the Evening Express
For as little as £5.99 a month you can access all of our content, including Premium articles.
Subscribe