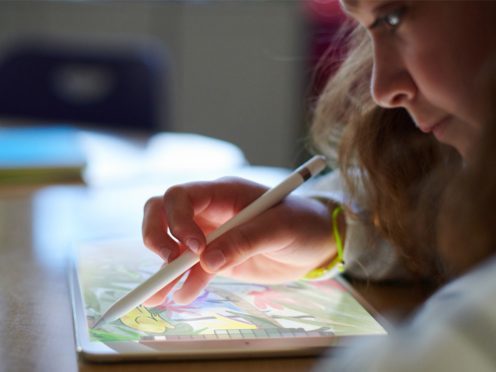 Apple has unveiled a new version of its 9.7-inch iPad at a new lower price that is compatible with the Apple Pencil for the first time.
Until now, only the top-end iPad Pro supported Apple's digital stylus.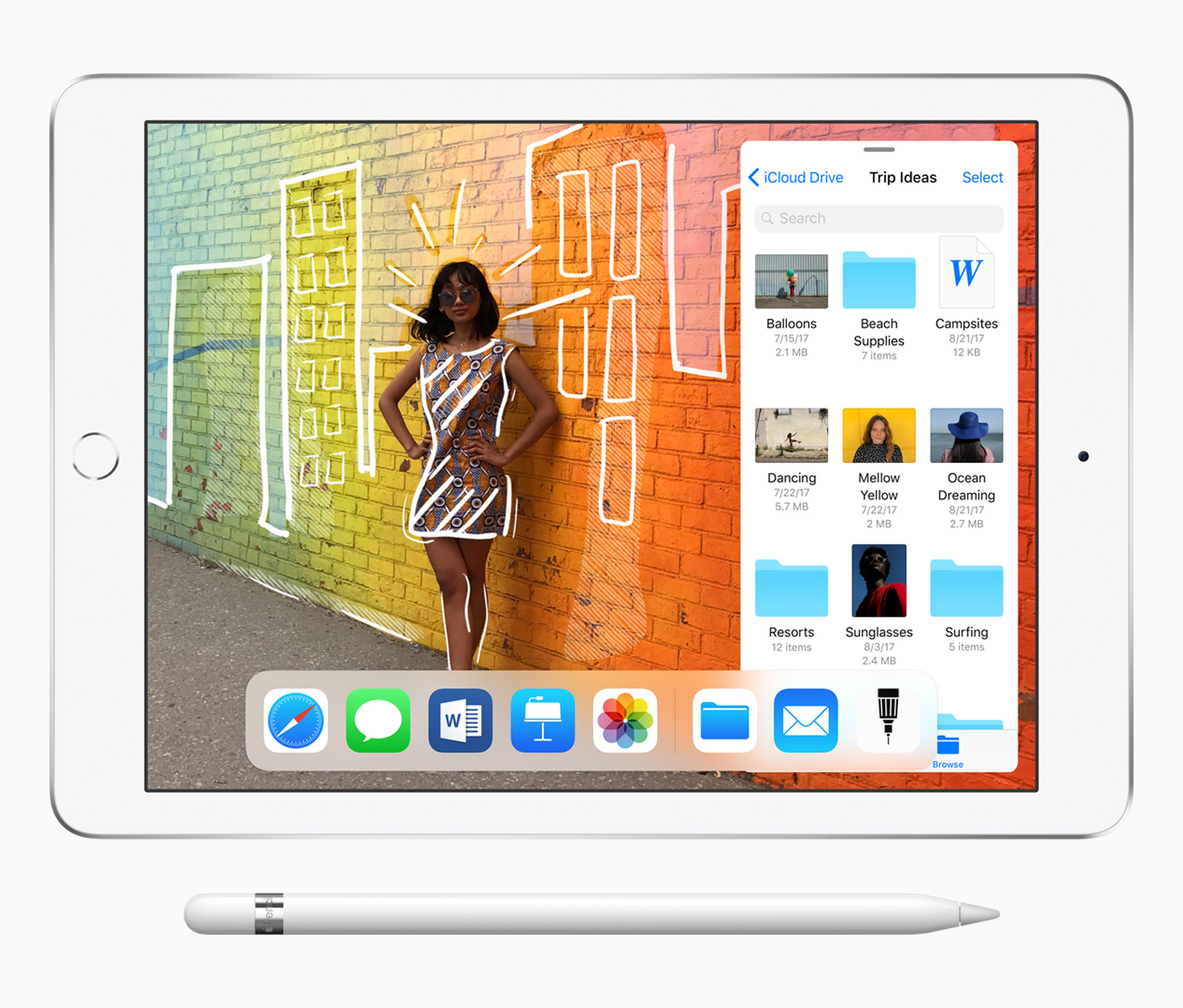 The new device will start at £319, with the Apple Pencil available for an additional £89.
The technology giant also confirmed the new iPad would be available at a discounted price for schools.
Apple unveiled the new device during a special education-themed event at a high school in Chicago, where the firm also announced plans to introduce a new app called Schoolwork.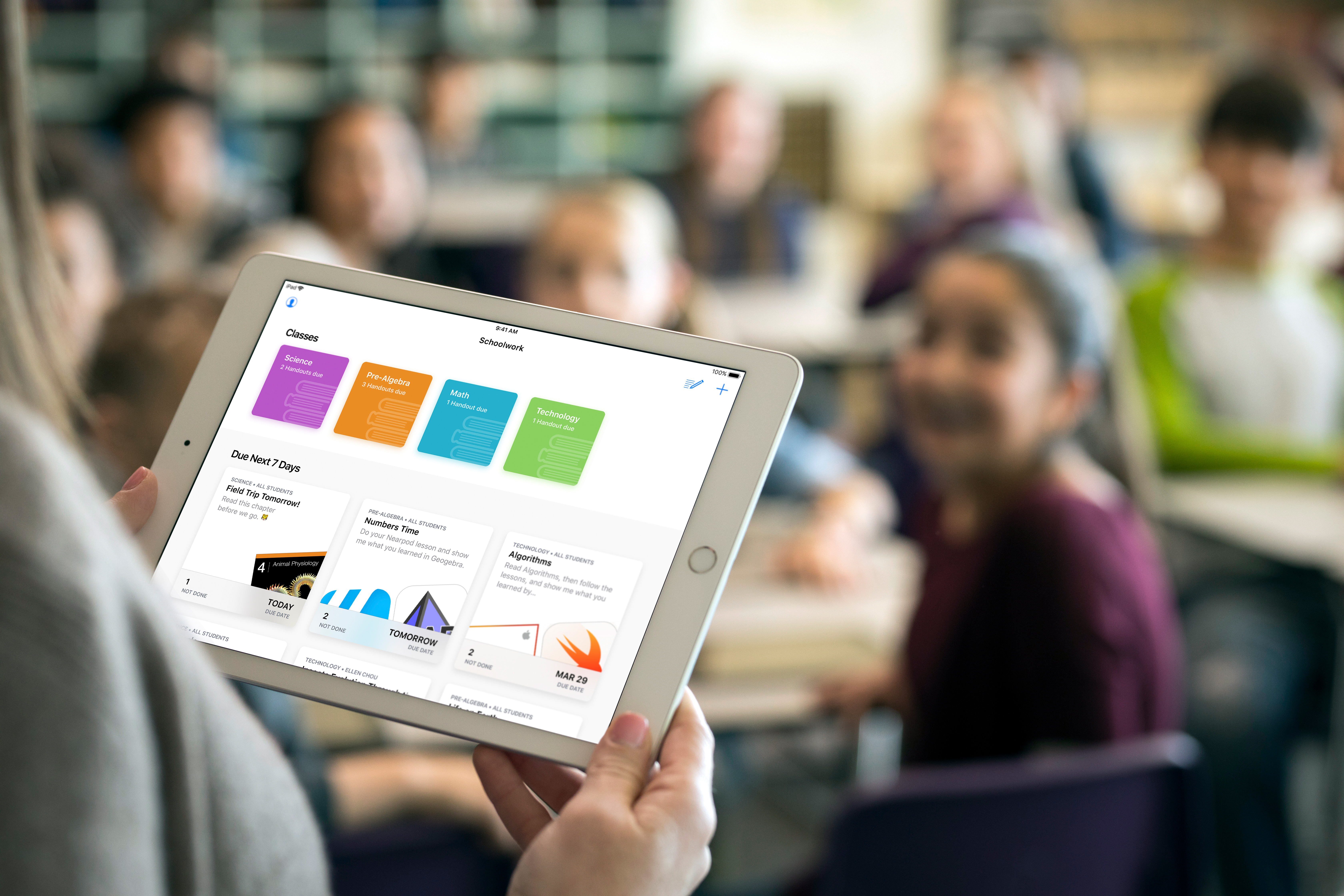 Aimed at teachers, the app can be used to create and send assignments to students as well as monitor their progress from within the software.
The firm also announced a new curriculum tool called Everyone Can Create, which Apple says is a range of free learning resources and teaching guides to help teachers add interactive and creative activities such as drawing or filmmaking into lessons.
Apple executive Phil Schiller said the firm hopes the new hardware and software would encourage more teachers and students to use the company's products in the classroom.
"Creativity sparks a deeper level of engagement in students, and we're excited to help teachers bring out that creativity in the classroom," he said.
"When you combine the power of iPad, the creativity of Apple Pencil, over a million iPad apps in the App Store, the rich curriculum in Everyone Can Code and Everyone Can Create, and unique Classroom and Schoolwork apps that support students and help schools manage technology in the classroom, we believe we can amplify learning and creativity in a way that only Apple can."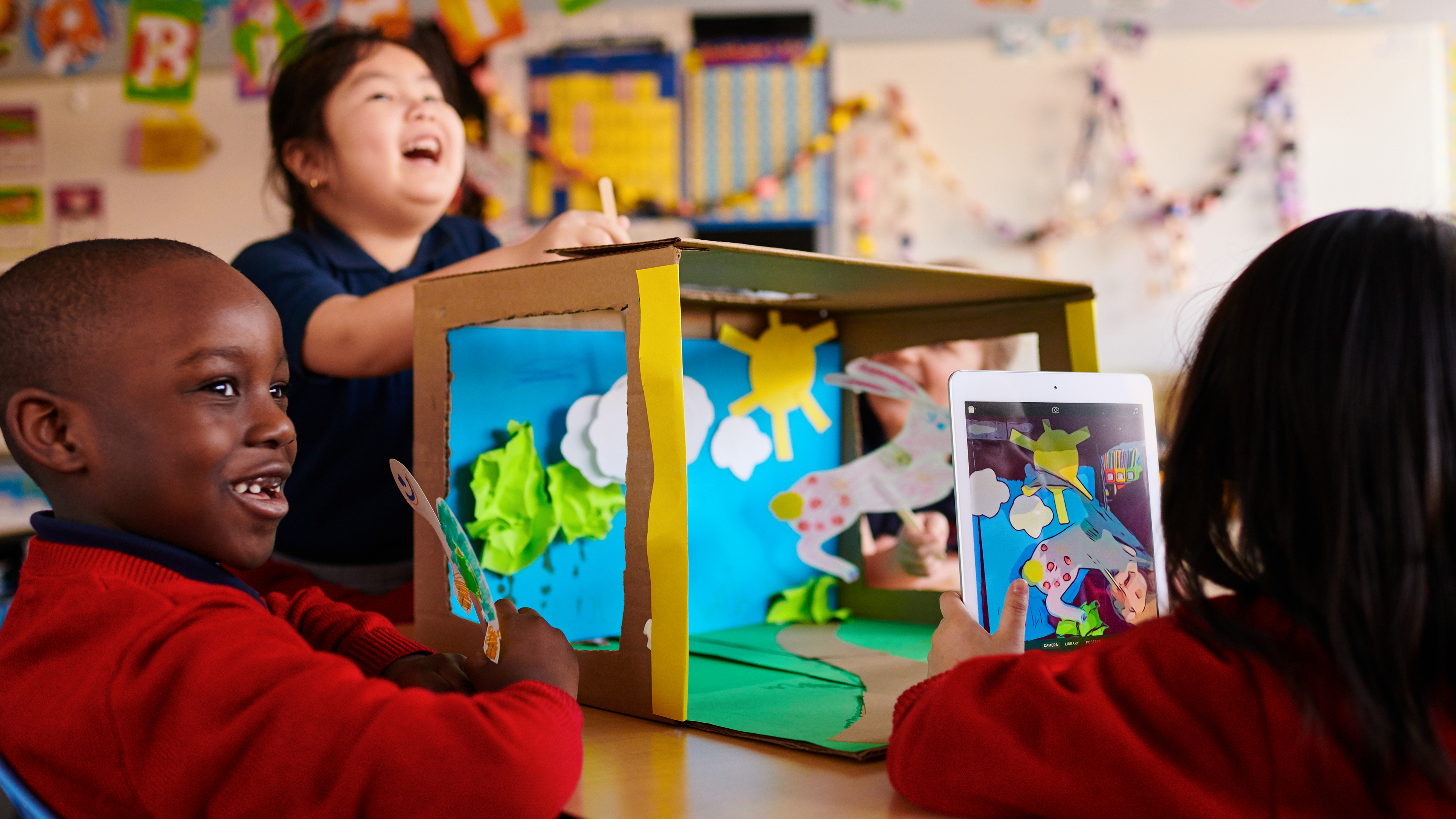 Apple's announcements are an attempt to rival the likes of Google and Microsoft in the education space, both of which are already prominent in schools.
One notable example of their work is Google's virtual reality-based Field Trip app, which enables students to explore exotic locations without leaving the classroom.
Apple said it hoped the new iPad and its related tools could become crucial in the classroom.
"iPad is our vision for the future of computing and hundreds of millions of people around the world use it every day at work, in school and for play," Apple's vice president of product marketing Greg Joswiak said.
"This new 9.7-inch iPad takes everything people love about our most popular iPad and makes it even better for inspiring creativity and learning."