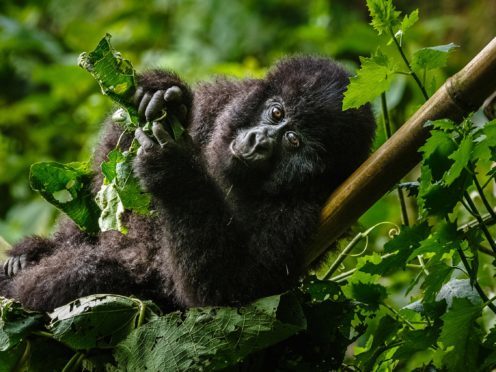 There are now more than 1,000 mountain gorillas in the wild, the largest number ever recorded according to the latest census.
The number of mountain gorillas, currently classified by the IUCN Red List of Threatened Species as critically endangered, has risen by 25% in the Virunga Massif in central Africa.
The rise is attributed to the intensive conservation work in the region where animals face threats from poaching, disease and habitat destruction.
WWF UK ambassador Sir David Attenborough, who first visited the great apes in 1979, described his encounter from that time as "dire".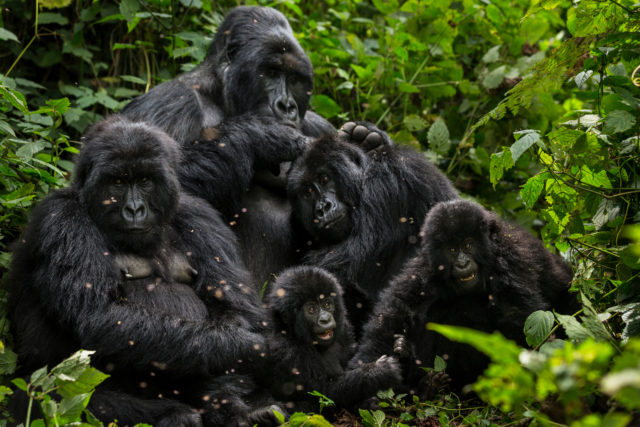 He said: "The number of these remarkable animals was dreadfully small.
"It is incredibly heartening therefore to see how the efforts of so many different groups – communities, governments, NGOs – have paid off."
But he warned: "The threats to mountain gorillas haven't disappeared entirely, of course, so now the challenge must be to ensure that these achievements are sustained long into the future."
The census was conducted by the Protected Area Authorities in the Democratic Republic of Congo, Rwanda and Uganda.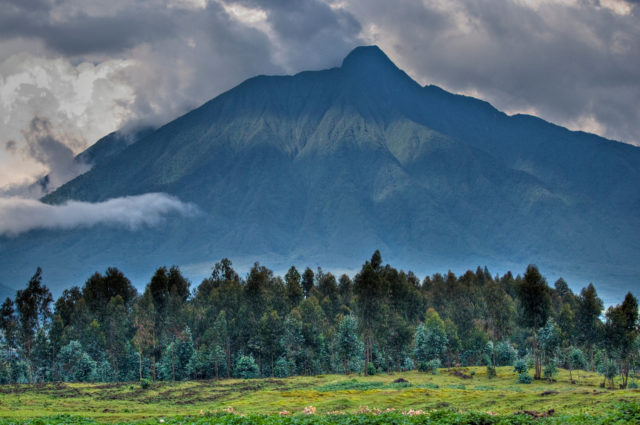 It involved 12 teams covering more than 2,000km of forested terrain, searching for signs of the animals and collecting faecal samples for genetic analysis.
The results showed that that the number of mountain gorillas – one of four sub-species of gorilla – increased by 25% in eight years.
The previous census in the Virunga Massif took place in 2010, recording a mere 480 individuals.
The only other place that has a mountain gorilla population is the Bwindi Impenetrable National Park in Uganda, where more than 400 animals were recorded in the 2012 census.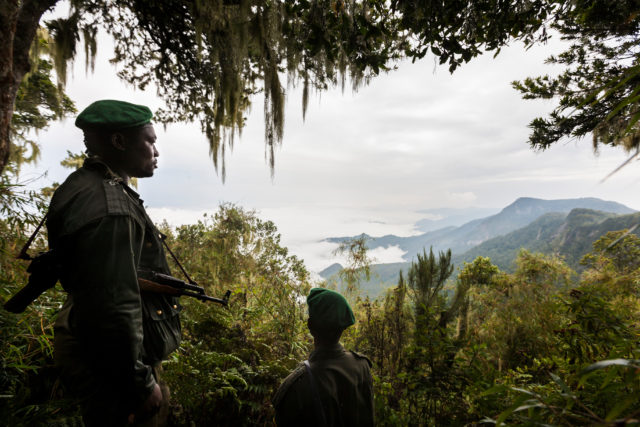 The latest figures show there are 604 mountain gorillas in the Virunga Massif, which includes 41 social groups and 14 solitary males.
This takes the global wild population of mountain gorillas to an estimated 1,004.
Despite the rise in numbers, the survey also found existing threats from wire or rope snares, which are used to catch antelopes for food but can kill or harm gorillas.
The survey teams destroyed more than 380 snares and discovered one containing a dead mountain gorilla.
According to the WWF, there are other new threats to the primate, which include climate change, further habitat destruction and disease.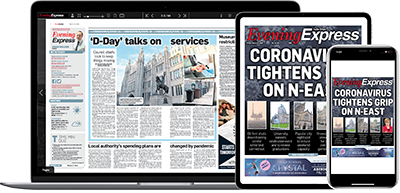 Help support quality local journalism … become a digital subscriber to the Evening Express
For as little as £5.99 a month you can access all of our content, including Premium articles.
Subscribe