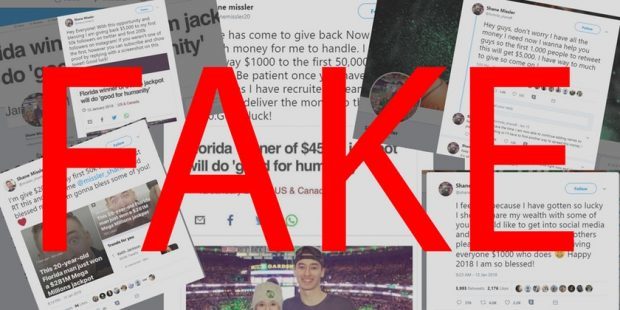 If you have been on Twitter in the last few days, chances are you may have come across lottery winner Shane Missler offering money in exchange for follows, likes and retweets.
If you thought the 20-year-old, who won the $451 million (£327 million) last week, giving away his cash sounded too good to be true, that's because it is.
Missler, from Port Richey in Florida, is not going to give you a piece of Mega Millions jackpot pie no matter how many times you like, share or retweet on the posts because all those "Shane Missler" Twitter accounts making such promises are fake – including @misler_shane, whose post has garnered more than 70K tweets.
The real Shane Missler is believed to go by the Twitter handle @theshanemissle and appears to be aware of the fake Twitter accounts bearing his name.
He has also reiterated his message on Facebook saying "fake social media accounts have already surfaced and circulated".
Twitter user @misler_shane, promised $5,000 (£3,600) to the "first 50K followers" that retweeted and liked his pinned tweet. He has already garnered more than 40,000 followers.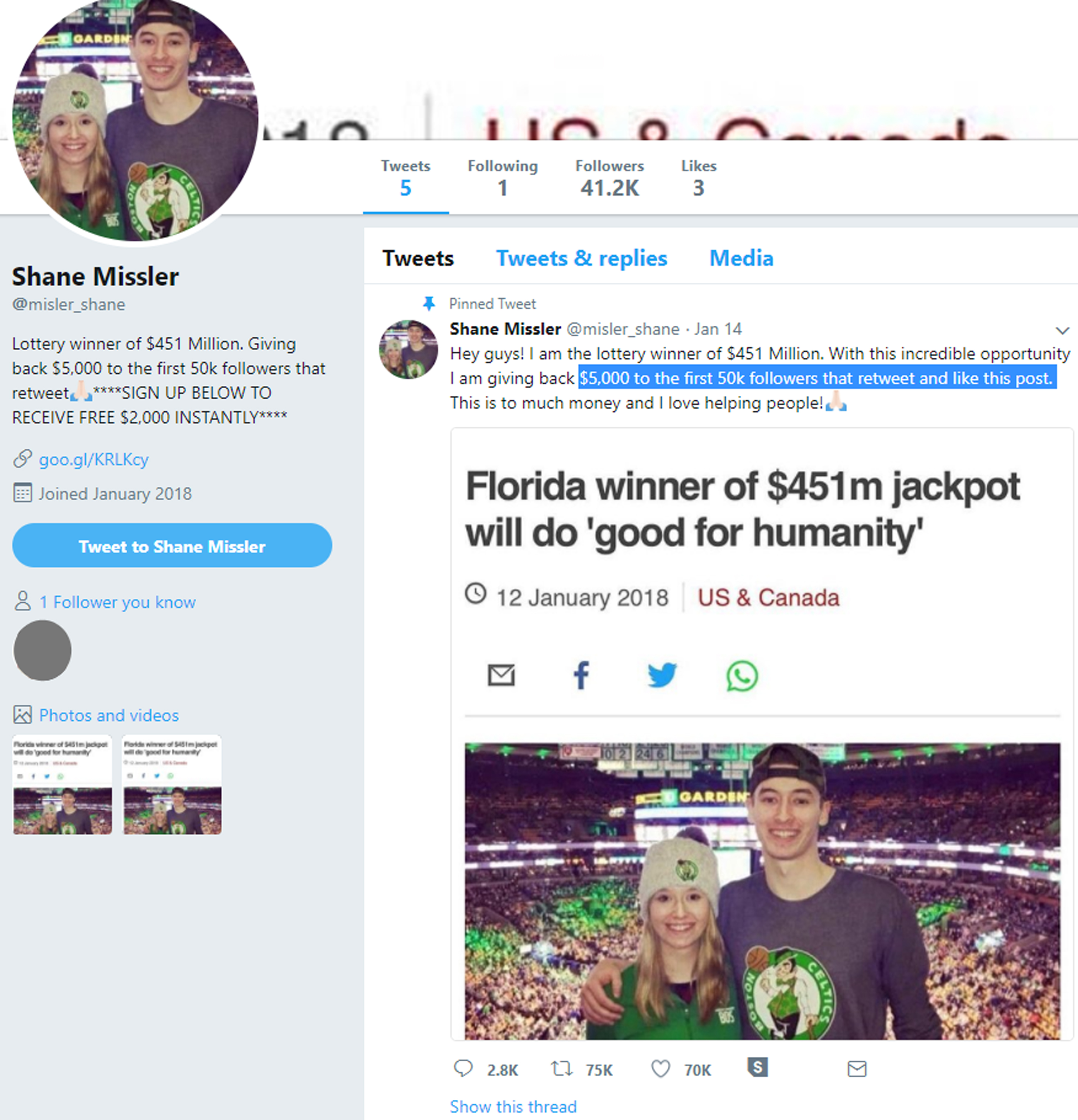 Other users pretending to be Missler have also surfaced since then, promising anything from $1,000 (£725) to $5,000 (£3,600) for follows, likes and retweets.
A spokesman for Twitter declined to comment citing "privacy and security reasons" for individual accounts.
According to the social media site's policy, impersonation is a violation of the Twitter Rules.
"Twitter accounts portraying another person in a confusing or deceptive manner may be permanently suspended under the Twitter impersonation policy," Twitter's guidelines say.
Missler, who chose to receive his winnings in a lump-sum payment of $282 million (£204 million) after tax, said he wanted to use the money to do "some good for humanity".
He said: "I'm only 20, but I hope to use it to pursue a variety of passions, help my family and do some good for humanity."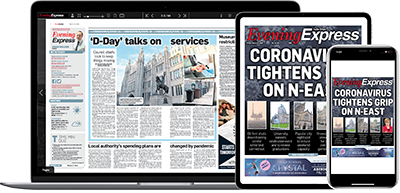 Help support quality local journalism … become a digital subscriber to the Evening Express
For as little as £5.99 a month you can access all of our content, including Premium articles.
Subscribe