Concept cars are often little more than a chance for designers to let their hair down and develop ideas that wouldn't even in their wildest dreams make it to production cars.
However, with manufacturer budgets increasingly being stretched through the likes of Brexit uncertainty and changing global consumer demands, concept cars are increasingly having to be a glimpse at the future rather than just a Friday afternoon brainstorm.
This is Vauxhall's – or Opel's if you look close enough at the LED badges, which haven't completely disguised the Opel branding.
Named the GT X Experimental, this is the first full-blown concept model since the firm was taken over by the French automotive giant PSA Groupe. With an increasing amount of criticism labelled at Vauxhalls for their similarities to Peugeot and Citroen models, this is a chance for the manufacturer to differentiate its design from its sibling brands and set its own agenda.
We get up close to the concept to see what's likely to be seen on future Vauxhalls and what perhaps isn't…
Electrification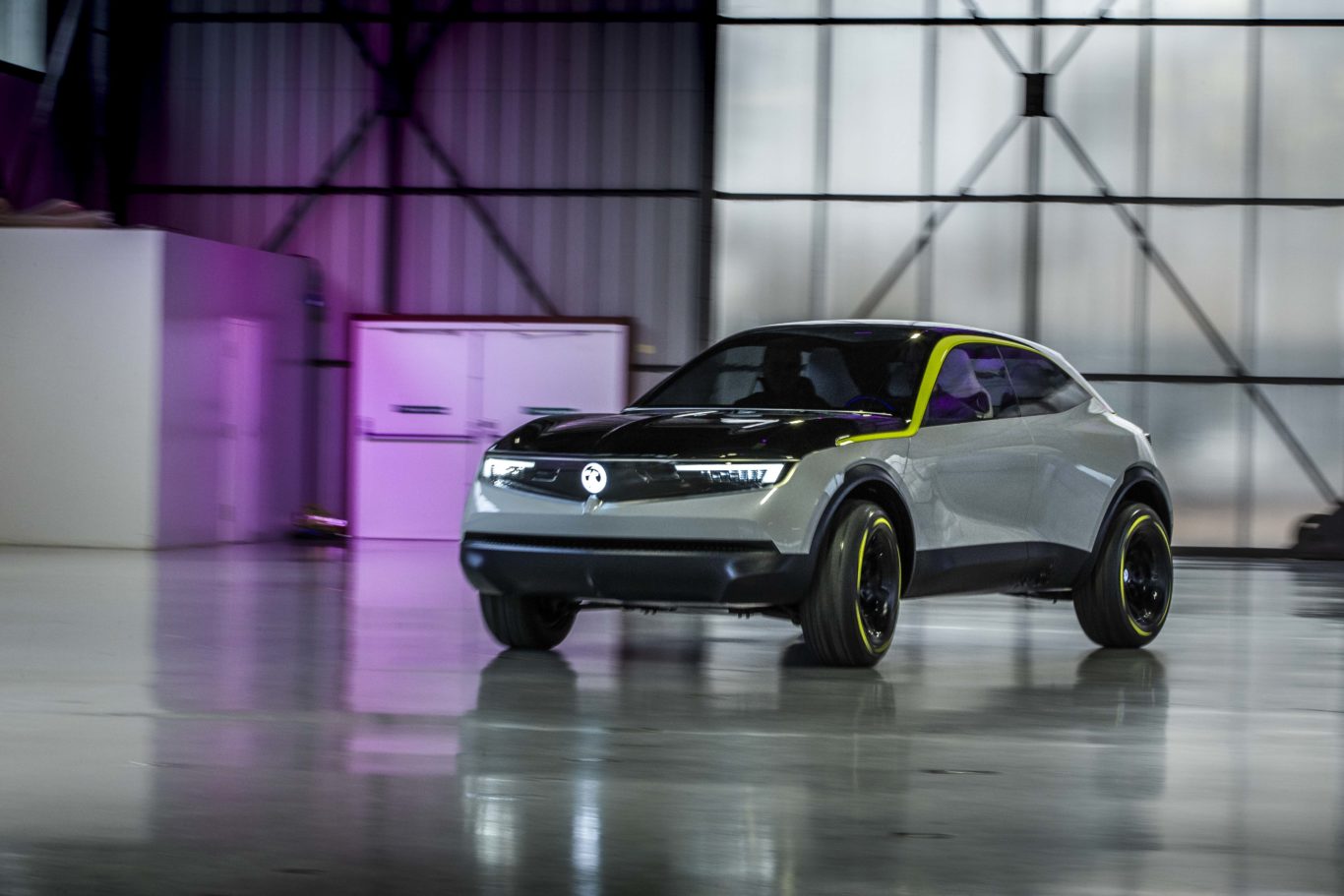 Despite the GT X Experimental being a design concept, the main differences are under the surface. Electrification is an important industry topic, and while Vauxhall hasn't been a front-runner with this, it's set to push its electrified models in the coming years, with a plug-in hybrid Grandland X on sale from 2019 and an all-electric Corsa from 2020. These will be followed by an ambitious policy to have an electrified model for every Vauxhall variant on sale by 2024.
The GT X Experimental boasts a 50kWh lithium-ion battery, which will also offer inductive charging capability, meaning the car can charge up wirelessly while on certain surfaces – so long as roads were altered to provide this. It essentially works in the same way as wireless phone charging.
A minimalistic approach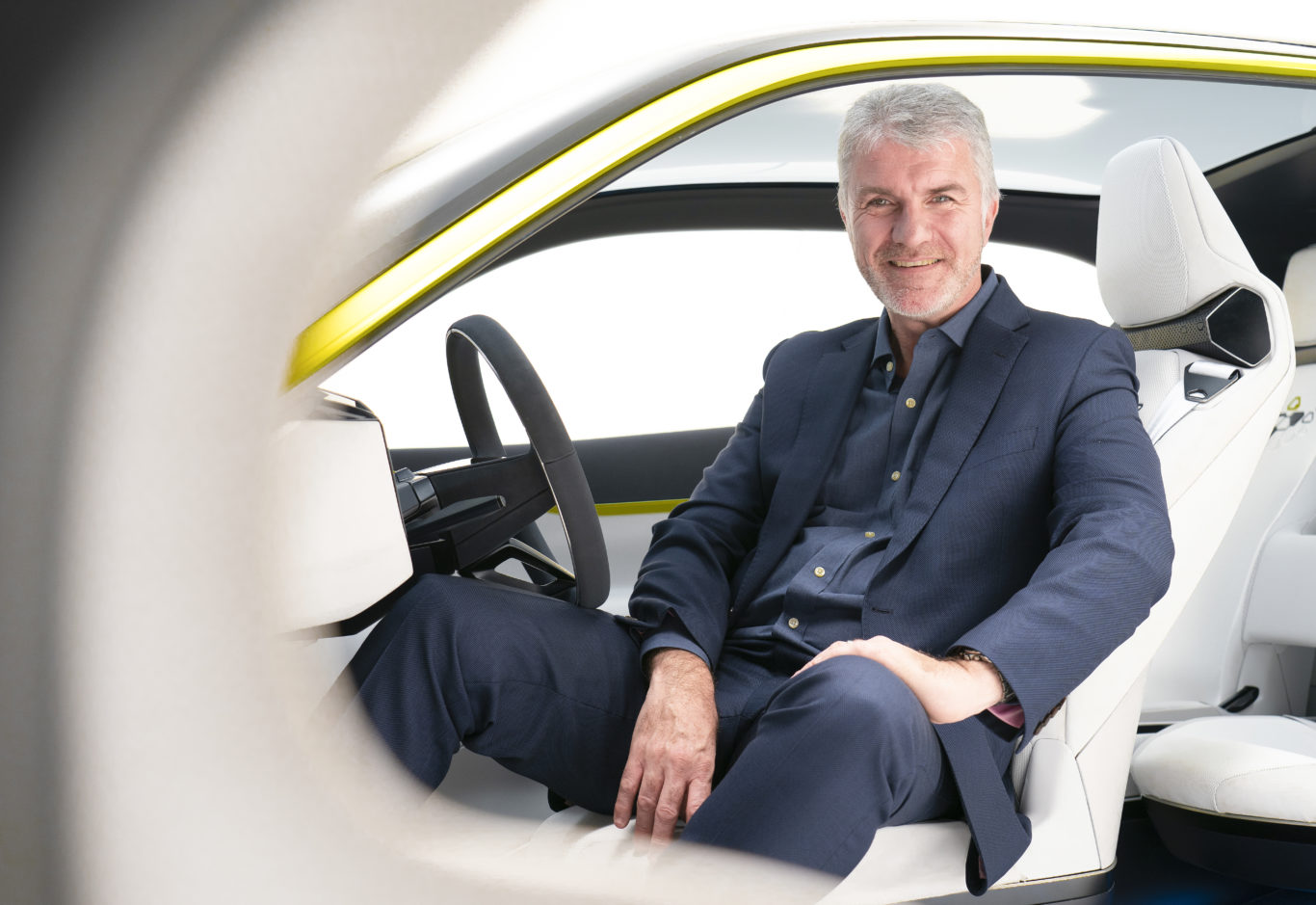 Vauxhall's vice-president of design, Mark Adams (pictured), is very focused on the need to have simplistic clutter-free interiors and the GT X Experimental emphasises this. In marketing terms, it's known as a 'visual detox', which means that only the buttons and functions you need are displayed. While production Vauxhalls won't go to the extremes that this concept car does for this 'detox', it's a policy that will be implemented with the firm's future models.
The 'Visor' and 'Compass'
Yes, more marketing speak from flamboyant designers, but it's quite important stuff.
The Visor is essentially the front grille strip, which houses the front lights and badge behind a piece of clear glass. Certain regulations mean that not all these aspects will make it to production cars, but something very similar will be seen on future Vauxhalls.
As for the Compass, this is all about the use of lines and where the car's edges appear in relation to the griffin Vauxhall logo at the front and rear. A crease line is where the badge is positioned, and this shows the Compass design. Certain aspects of this can already be seen on the firm's current Grandland X crossover but will be extended across the range.
Another quirky touch that could influence the design of all cars is LED lights that change colour depending on whether or not the GT X Experimental is in an autonomous driving mode, and can show this to other drivers. It's an important touch, and something that designers think could be universally adopted when roads are shared by drivers and autonomous vehicles.
The 'Pure Panel' touchscreen
A Pure Panel is another aspect of the 'detox'. In short, it's one dominant touchscreen, which replaces the need to have a multitude of smaller screens and instrument clusters. It has a relatively similar system and look to what you'll find on the latest Mercedes models.
That 'SUV look'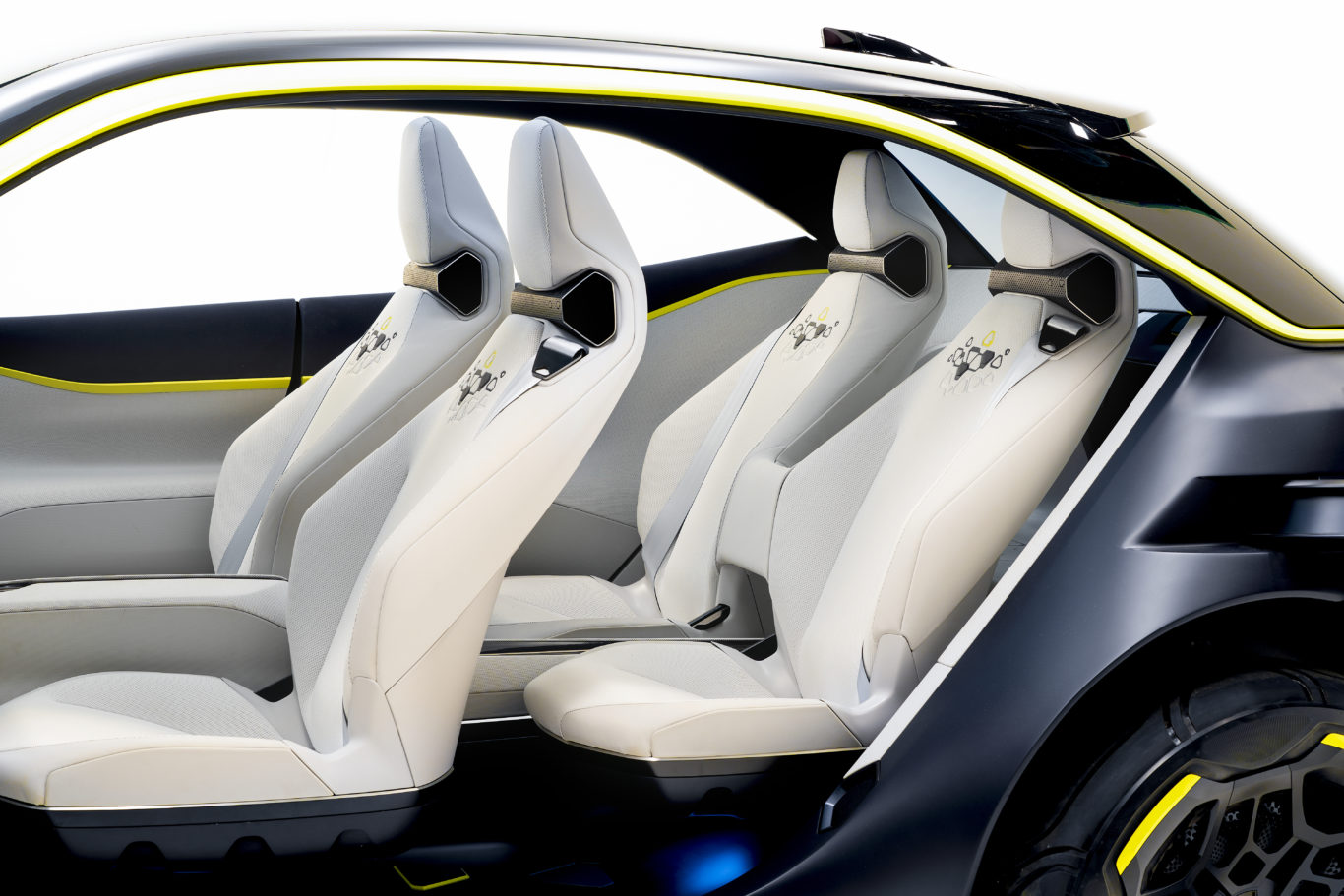 SUVs and crossovers are big business for manufacturers, and with a projected forecast for the market to grow even more, it's little surprise that the GT X Experimental is also an SUV. Laden with plastic cladding, the model does its best to look like a SUV and is a clear indication of Vauxhall's future. Already, 25 per cent of Vauxhall's sales are SUVs (the Mokka X, Crossland X and Grandland X) but this is expected to jump to a 40 per cent market share by 2025.
Another interesting aspect is the wheels, which look like monster-truck 20-inch rims, but the use of wheel trims, tyre writing and chunky tyres means they're actually only 17s underneath.
And what's not likely to be seen on production cars?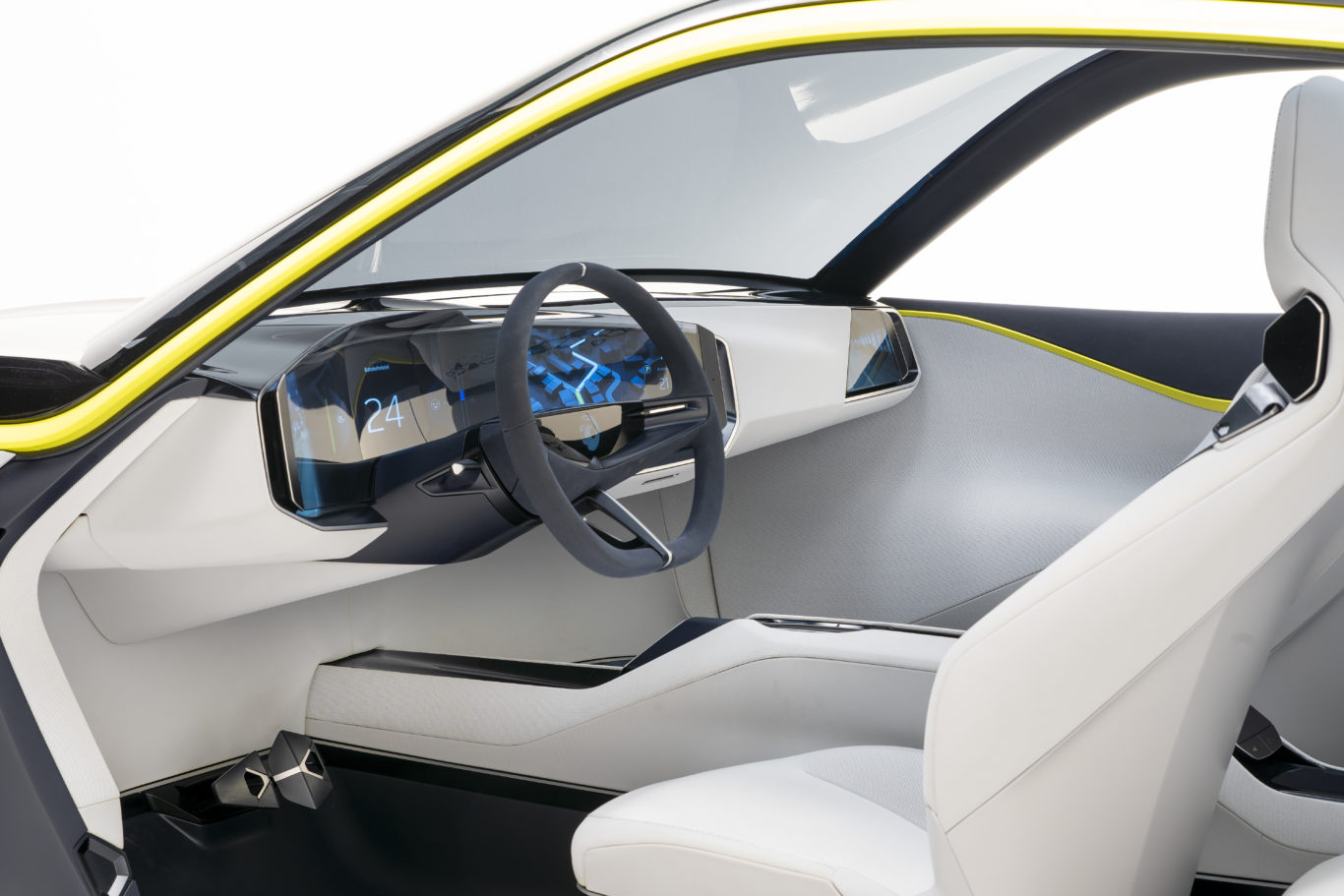 The GT X Experimental might be a clear look at the firm's future models, but of course there are a few things here and there that you won't see on production cars. For example, a selfie camera in the touchscreen, because as we all know taking selfies while driving really is a winning combination (disclaimer: it's not, so don't do this). Also, one piece of glass for both the roof and windscreen might look the part but it's not going to go down well with AutoGlass or your insurer. The 'floating' seats and ridiculously impractical doors won't be appearing in your Vauxhall showroom any time soon, either.
When will the GT X Experimental's influence start to be seen?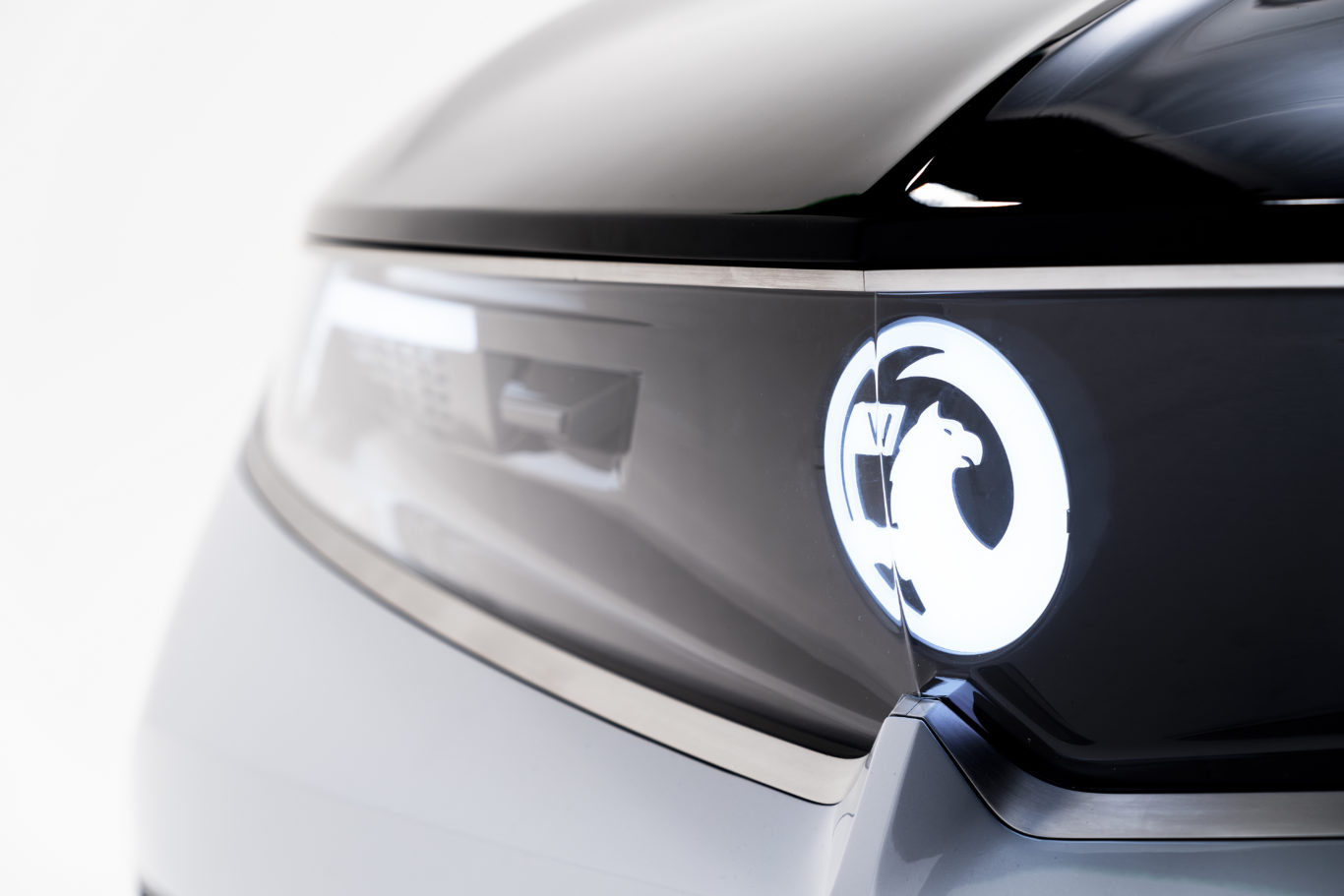 From now, essentially. All future Vauxhalls will take elements from this concept, although the firm's next big launch – the Corsa – will miss out on much of this influence as it was a car that had its foundations with Vauxhall's previous owner, General Motors. With eight facelifted and all-new models due by the end of 2020, it won't be long, though. We would hazard a guess that the Mokka X replacement (Vauxhall's oldest model minus the Corsa) will be the first vehicle that displays aspects of this new design philosophy.