Bentley has taken the shears to its Continental grand tourer and created this – the new GT Convertible.
The £175,100 GT C is clearly based on the Continental Coupe, and as such inherits that model's low, sleek styling. Quad LED headlights flank the Bentley grille, from which flowing lines run backwards.
Where the Coupe's sloping roofline would meet the tailgate, Bentley has installed a wide, flat rear deck and small lip spoiler to replace the Coupe's retractable spoiler. The roof – a fabric unit rather than a folding hardtop – nestles into place behind the rear seats and can be retracted in 19 seconds. Roof up, the Continental retains its sloping roofline and wide rear haunches.
The fabric top itself can be dropped at speeds of up to 30mph, and can be had in seven different colours. It's even available in a tweed finish for that extra-aristocratic feel. It's also better-insulated than before, contributing, Bentley says, to a three-decibel reduction in noise at a cruise. The firm also claims it's as quiet as the previous-generation hard-top.
Under the bonnet lies typical Bentley fare – a 6.0-litre twin-turbocharged W12, producing a whopping 626bhp and 900Nm of torque. Bentley says it'll push this massive car from 0-60mph in 3.7 seconds — just 0.1 seconds slower than the Coupe — and on to a top speed of 207mph. It's paired to an eight-speed dual-clutch transmission and all-wheel drive.
The engine also offers stop-start and cylinder deactivation tech but given the powertrain's sheer size and output it's perhaps not surprising that the Continental GT C returns just 22.8mpg on the combined cycle and emits 284g/km of CO2. The W12 is currently the only engine on offer, but a smaller V8 model is likely to follow.
Few people would drive the Continental GT C like a sports car, but Bentley's fitted a 48-volt electrical system to endow the car with an active roll control for improved handling and ride comfort. It rides on air springs, with 60 per cent more volume than the previous car – allowing for more adjustability.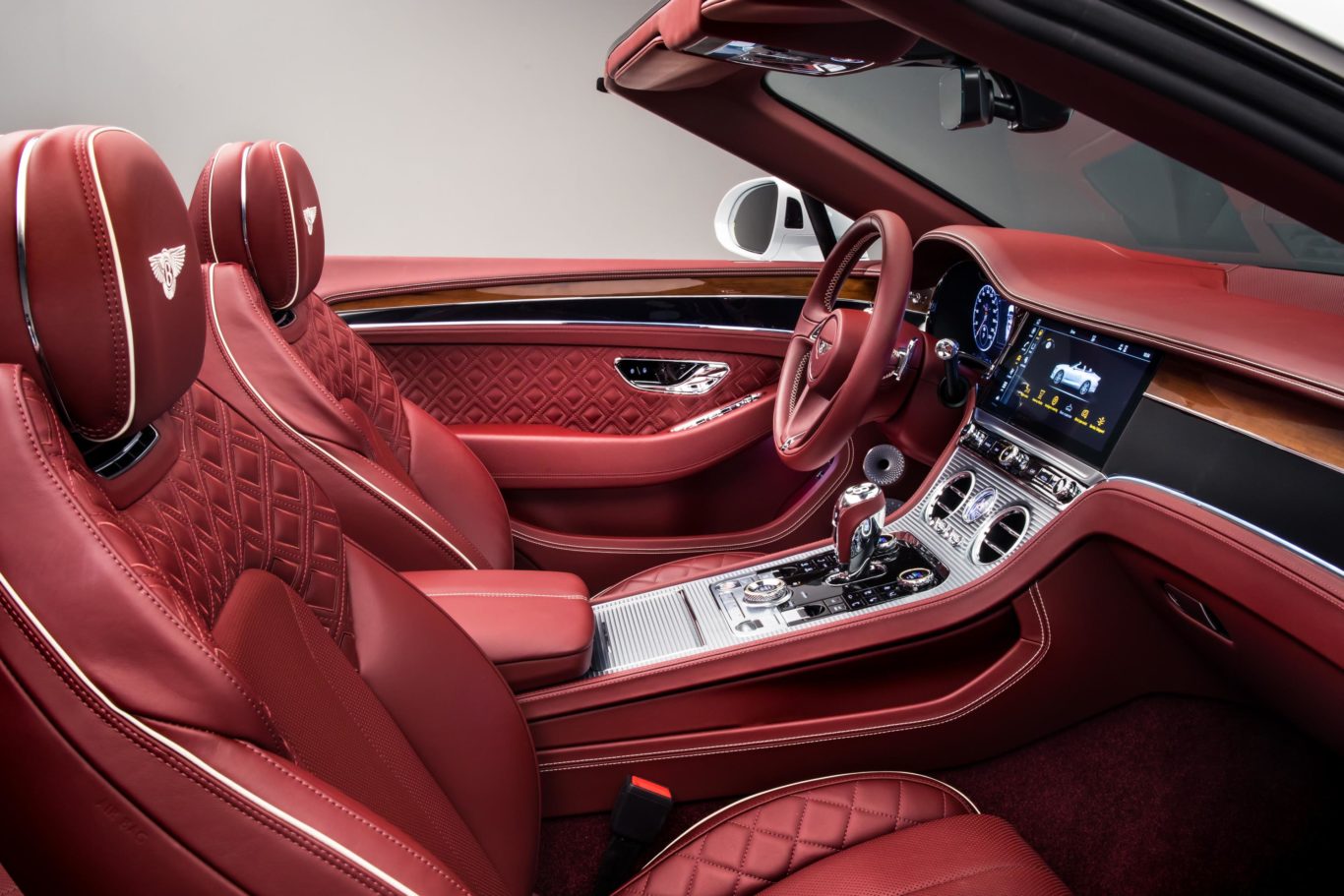 Inside, things are much the same as in the Coupe. That means all cars get Bentley's new 'revolving' infotainment display – offering customers the choice of a 12.3-inch screen, a trio of traditional gauges or a swathe of wood in the centre console.
There are heaters in the seats and armrests for extra warmth when the roof is down, and Bentley's added an updated neck warmer in the seat headrests.
The Continental GT Convertible will go on sale in 2019, with prices beginning from £175,100.