Footage has emerged showing the moment a Tesla driver span his electric machine at 130mph — and laughed off the incident immediately after.
Published to YouTube by Ben Ahlander, who appears to be the driver of the Model 3, the video shows the all-electric saloon undertaking runs at the Bonneville Salt Flats in Utah, USA. The flats are infamous for competitive high-speed events, but are also open to the public year-round without speed limits.
The Tesla can be seen hitting 154mph on its first recorded run across the salt, before heading off for another — during which it spins across the salt having reached 137mph. Despite the high-speed incident, the driver can be heard laughing.
With no obstacles around to hit, it might seem a safe way to hit that kind of speed — but many commenters on the video thought the driver was too casual in his response to the spin.
One said: "Your [sic] drive like an idiot. Obviously you have no idea how close you came to flipping your car, especially when turning into the skid at apprx [sic] 80 mph. I suggest you learn how to drive and read up on vehicle dynamics. Laughing at the end says it all."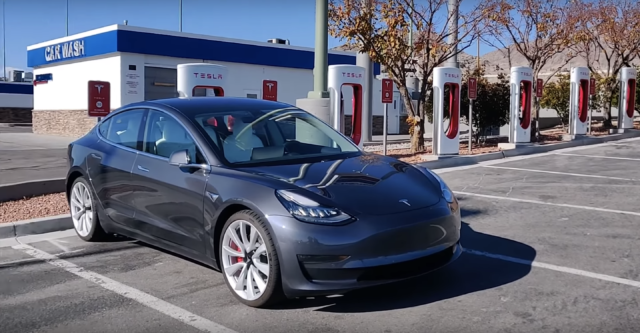 Another took a more sarcastic approach, saying: "Laughing obliviously through a near death experience. Probably still completely oblivious now. Nice."
Some did leap to the driver's defence though, with one adding: "The purpose of the salt flats are for situations just like the one that happened to you. That is why people go there to drive high speeds. So people that say you would have rolled in any other car are not accurate. Could you have rolled? Yes. Chances were lower there though. Anyway great video. Ignore the nasty that will be coming your way or has already."