SsangYong is to take on the 2019 Dakar Rally with a purpose-built Rexton race car.
While its racer of choice for the challenging event resembles the face of the road-going seven-seat SUV, any comparisons with the Rexton DXR pretty much end there. The Dakar machine is powered by a 444bhp V8 engine, mounted in the middle of the car, and weighs under 1,900kg, allowing it to cover the 0-60mph sprint in 4.4 seconds with a 122mph top speed possible.
It's quite the contrast to the 178bhp, 2.2-litre diesel engine found in the road car, although the two have a rear-wheel-drive configuration in common.
The Dakar Rally, which moved from Africa to Latin America 10 years ago over safety concerns, will take place in Peru from January 6 to 17 and cover more than 3,100 miles, with the majority of that on sand dunes.
As a result, the Rexton DKR is fitted with Yokohama Geolandar tyres designed especially for gruelling terrains – they can even be self-inflated in the cockpit should pressures drop across the 10 stages of the event.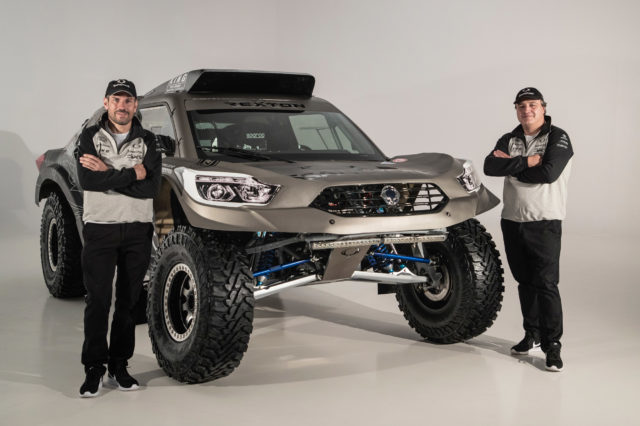 All of this high-performance equipment sits in a lightweight tubular chassis, which also plays host to specially designed suspensions and durable AP brakes.
Driving for SsangYong at next year's event will be the same pairing that competed in the 2018 race for the firm. Spaniards Oscar Fuertes and Diego Vallejo piloted a Tivoli DKR to 32nd place overall last time out of 335 entrants.