Porsche may have just revealed an all-new 911 but the current generation will go out with a bang thanks to this – the GT2 RS Clubsport.
Set to be the final '991', it's based on the flagship GT2 RS road car and designed to be used at Porsche Clubsport events around the globe, along with other motorsport meets.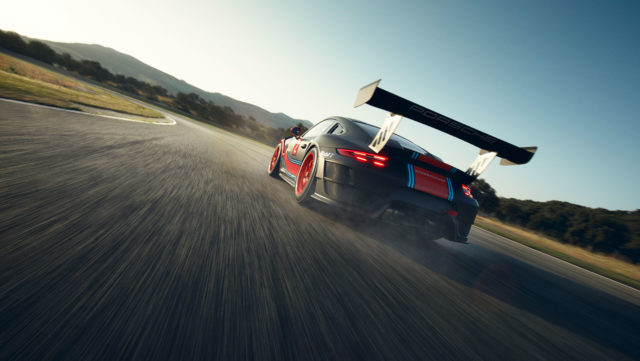 Power remains the same from the road-going car's 3.8-litre turbocharged flat-six engine at 691bhp and continues to be sent to the rear wheels via a seven-speed PDK gearbox, although a host of upgrades elsewhere will ensure it'll be faster around the race track.
A 'weight-optimised' bodyshell now plays host to aggressive aerodynamics, including the eye-catching rear wing. The Clubsport tips the scales at 1,390kg – 155kg lighter than the standard GT2 RS. The driver-focused cabin now features a steering wheel and information display from the GT3 R endurance race car, while just the one Recaro bucket seat is included.
For added grip, Michelin slick tyres are included on all four corners – 270mm and 310mm in width at the front and rear respectively – while Porsche Stability Management technology is also fitted, along with anti-lock brakes.
As for luxury tech, there's air conditioning and that's about it. Porsche shows no mercy when it comes to the pursuit of lap times.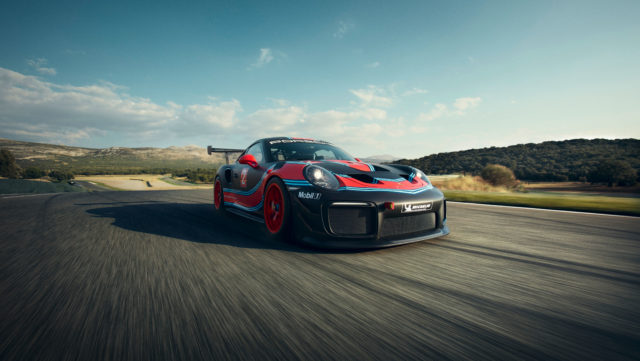 Just 200 examples of the 911 GT2 RS Clubsport are slated for production. Prices have yet to be revealed, but we suspect all of those cars will have found owners by the time you read this.
This isn't the first GT2 RS-based track machine. Earlier this year, Porsche unveiled the 935, which boasted a design harking back to the dominant racer of the same name from the 1970s and '80s.