New teaser images have been released of Pininfarina's upcoming all-electric hypercar – which is set to become the most powerful car on the road.
Previous pictures have shown a glimpse of the rear of the PF0, but now the Italian design house has showcased the front, hinting at an ultra-sleek design. The firm is putting the design language under the 'Pura' tagline, which will serve as the basis for a future, yet-to-be-revealed range of Pininfarina road cars.
Working closely with Rimac on powertrain development, known for its Concept One electric supercar, the Italian company says 1,900bhp and 2,300Nm of torque will be sent to all four wheels via electric motors. It hasn't given exact details on performance but claims the PF0 could do the 0-60mph sprint in under two seconds and reach a top speed of more than 250mph – all while offering 300 miles of electric range.
Jari Kohonen, chief sales officer at Automobili Pininfarina, said initial demand for the PF0 had been 'very strong'. Sources say it will cost in the region of £2m.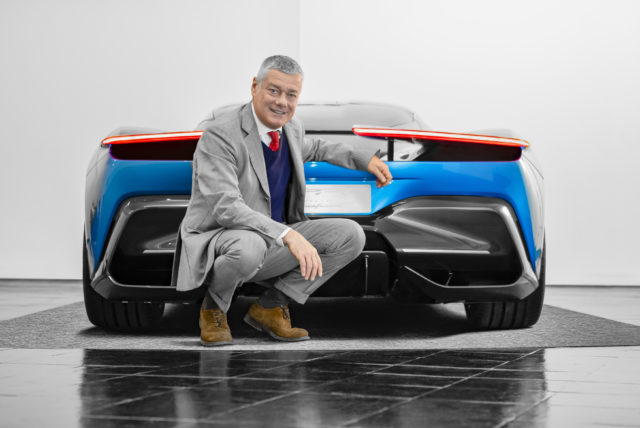 Private viewings of the PF0 have taken place for potential customers, but the car is believed to be in line for a global reveal at next year's Geneva Motor Show, taking place from March 7 to 17. No more than 150 examples are slated for production.
Pininfarina is best known for designing cars for other manufacturers, particularly Ferrari, coming up with greats such as the 288 GTO, F40 and Enzo. Outside of Ferrari, it's also been responsible for the likes of the Jaguar XJ220, MGB GT and Alfa Romeo GTV, while lesser-expected creations include the Hyundai Matrix, Ford Focus CC and Peugeot 1007.