Locally-made Nissans will be the first vehicles to use a major new bridge over the River Wear.
The Northern Spire will open to traffic on Wednesday, more than three years since work began on the £117m project in Sunderland.
Pedestrians were allowed to walk across the bridge on Tuesday, to see up-close its central A-frame pylon and to take in the views.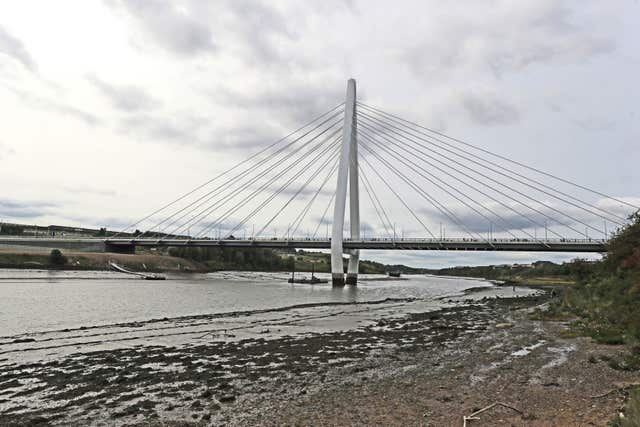 A Qashqai and electric Leaf, built at Nissan's plant on the outskirts of the city, will be the first to use the bridge.
Sunderland City Council leader Coun Graeme Miller said: "It looks stunning and is a great addition to the Sunderland skyline."
Poor weather earlier this year delayed its completion, when calm, dry conditions were needed for the painters working on the 105m tall centrepiece – which stands taller than Big Ben's tower.
As well as looking striking, the bridge will speed up traffic around the city, linking Pallion to the south and Castletown to the north of the river.