Mazda has unveiled its new CX-30 SUV at the Geneva Motor Show.
The vehicle, which was expected to be a coupe-like model named the CX-4, is instead a more traditional rival to popular models such as the Peugeot 3008, Seat Ateca and Ford Kuga. It sits in between the Mazda2-based CX-3 and Mazda6-based CX-5, and aims to offer the best of both worlds.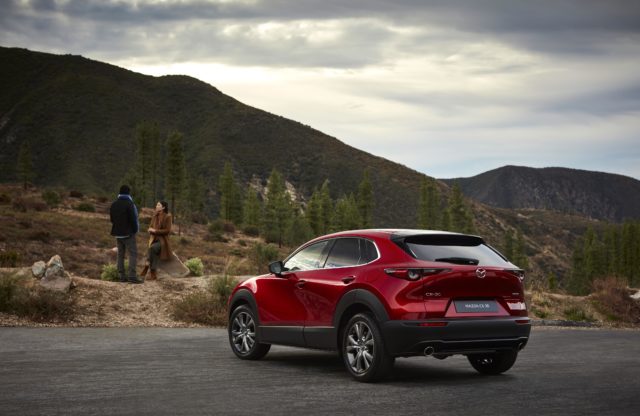 It's built on the same underpinnings as the brand new Mazda3 hatchback, which means that the CX-30 will have access to the new Mazda SkyActiv-X petrol engine when it hits the market. This clever tech combines aspects of petrol and diesel engines, aiming to bring the torque and fuel economy of compression ignition engines to a spark ignition car.
For now, a 2.0-litre petrol and 1.8-litre diesel will be on offer – both mild-hybrid units mated to either six-speed manual or six-speed torque converter automatic gearboxes. The mild-hybrid system claims to boost both throttle response and fuel economy, as well as providing snappier response for the engine's start-stop system.
Four-wheel drive will also be available, but the majority of models will be front-wheel drive only.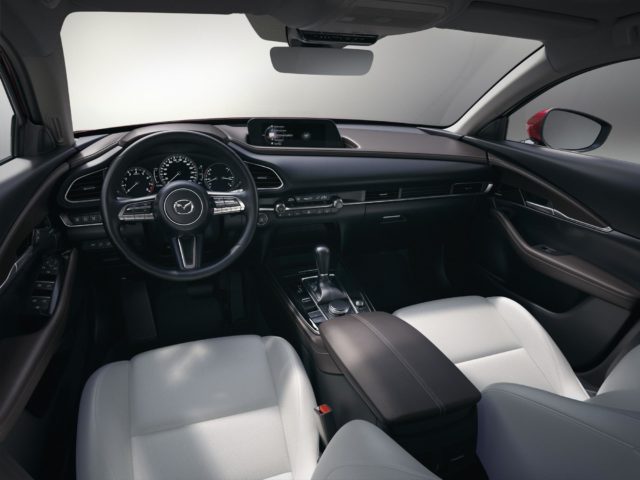 Mazda's latest 'Kodo' design language takes centre stage on the CX-30. There's a bold grille flanked by swept-back headlights, a small glass area for a sporty look and gently curving exterior panels. The interior is similar to that on the Mazda3.
The CX-30 will hit dealers later in 2019 alongside the new Mazda3, as well as a special edition MX-5 which celebrates the model's 30th anniversary.