Matthias Müller has stepped down from his position as Volkswagen Group CEO with immediate effect, the German company has confirmed.
Müller had held the position since September 2015, taking over from Martin Winterkorn following the break of the dieselgate scandal.
He led the firm through one of its toughest periods in history, taking the flak following the discovery that the German giant had been fitting emissions cheating devices to diesel vehicles prior to Müller's arrival.
Replacing Müller with immediate effect is VW Group's brand manager Herbert Diess, who will also continue existing duties alongside his new role.
Hans Dieter Pötsch, chairman of VW Group's supervisory board, said: "Matthias Müller has done outstanding work for the Volkswagen Group. He assumed the chairmanship of the board of management in the autumn of 2015 when the company faced the greatest challenge in its history.
"Not only did he safely navigate Volkswagen through that time; together with his team, he also fundamentally realigned the group's strategy, initiated cultural change and, with great personal commitment, made sure that the Volkswagen Group not just stayed on track but is now more robust than ever before. For that, he is due the thanks of the entire company."
The news follows the revelation that Müller had received a large pay rise from Volkswagen during 2017. He earned €10.14 million (circa £9m) last year – up from €7.25 million (circa £6.43m) in 2016.
In an open letter to shareholders following the reveal of his pay rise in March, Müller said: "If you were to ask me today 'Is Volkswagen a good company?', then my answer would be 'Yes, Volkswagen is an exceedingly successful global company. Yes, we are working very hard on the future of mobility and therefore also on our own future.'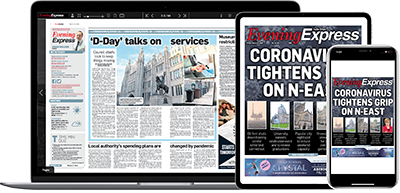 Help support quality local journalism … become a digital subscriber to the Evening Express
For as little as £5.99 a month you can access all of our content, including Premium articles.
Subscribe