Car servicing is something which often involves more hassle than it needs to – and at times, it feels like somewhat of a chore.
Thankfully, the experience with our Stonic was a little bit different.
Despite only having LF18 NKM since April, it had already racked up the 10,000 miles – this meaning it was due its first service. Our choice of dealer was the closest to the office – Fine Cars Lee-on-the-Solent. It's a small family run dealership nestled within a housing estate less than 100m away from the seafront, with cars brimming from its compact forecourt.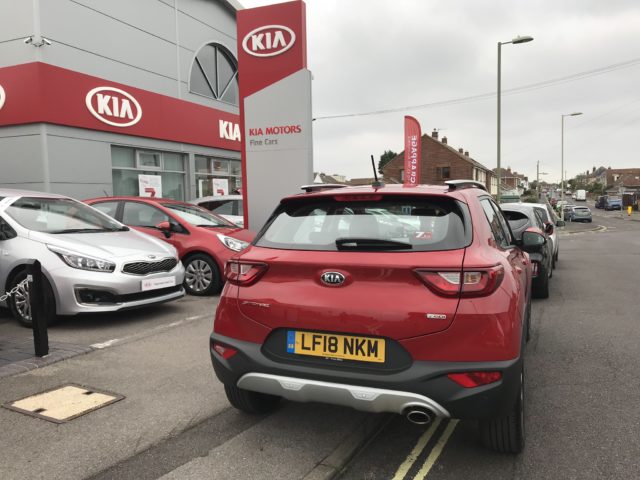 The dealership handily opened just before 8am, allowing for the car to be dropped off before work – not something offered by all dealers.
There was an odd sense of excitement from the servicing team, until it became apparent that this was the first Stonic they had had in for a service – other than ones having pre-delivery inspections. As they say, it's the small things in life…
Not much more than a couple of hours later, a member of staff called to say the car was ready. Handily, I hadn't actually asked how much the service would be, so I approached with caution to see how much it would be.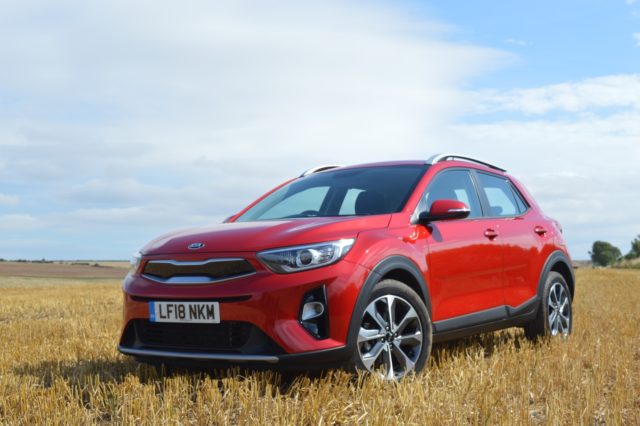 The damage? A rather surprising £125.33 — a lot less than the £200 plus I was expecting. Of course, many new car buyers pay into monthly schemes or fixed price servicing, but it's always important to know how much or little you have to spend on servicing.
The dealer even chucked in a complimentary wash and vac – handy considering one of Gosport's seagulls had decided to use the roof of our Stonic as a WC the day before.
As you might expect from a car just six months old, all came back positive. Other than topping-up fluids, oil, and a new oil filter, there was very little else which needed to be done.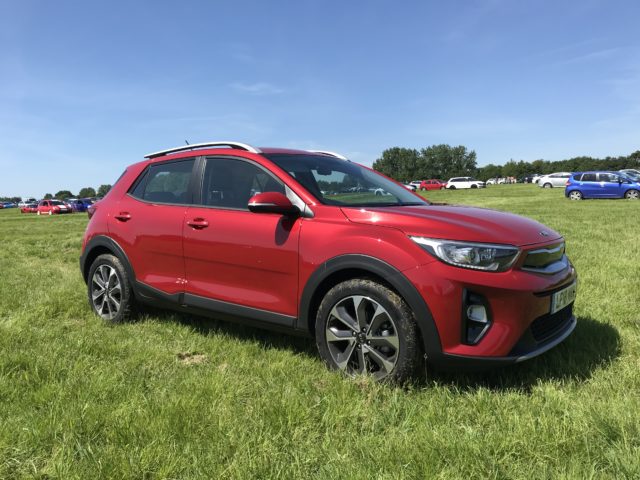 Credit must also go to Fine Cars, which was impeccable from start to finish, even offering to drop off and pick me up from its dealer. You might not expect otherwise from a main dealership, but with so many sub-par experiences reported from manufacturer forecourts, it's refreshing when one gets it just right.
And even if there was anything more major to sort, Kia's superb seven-year warranty should have all bases covered – and would do for some time. The manufacturer has been offering its once class-leading seven-year, 100,000-mile warranty (it's since been beaten by SsangYong's seven-year, 150,000-mile warranty) since 2006, and is understandably a key selling point for many buyers. It's a testament to the manufacturer's reliability that this is still something offered all 12 years later, with several members of staff commenting that it's rare they see any reliability woes with even its older models, although they would say that.
So, how's the Stonic getting on elsewhere?
In one word, excellently. The miles keep on clocking up with it recently undertaking another mammoth 600-mile return journey to Yorkshire. It's only these journeys which expose a few tiny troubles with the car. Despite having a six-speed manual gearbox, it revs high at most speeds, meaning that at 70mph is sits around 3,000rpm. It's also impressively thirsty, something I've mentioned before. While some like to say that fuel economy improves as an engine gets 'worked in', this hasn't been the case with the Stonic.
It typically returns anywhere between 40mpg and 45mpg depending on how you drive it, so while it's not going to break the bank, it would be nice to see a figure in the 50s every now and again.
It's attracted a few admiring glances, though, recently – namely one of my valeting customers who's looking to replace his 2007 Kia Sportage.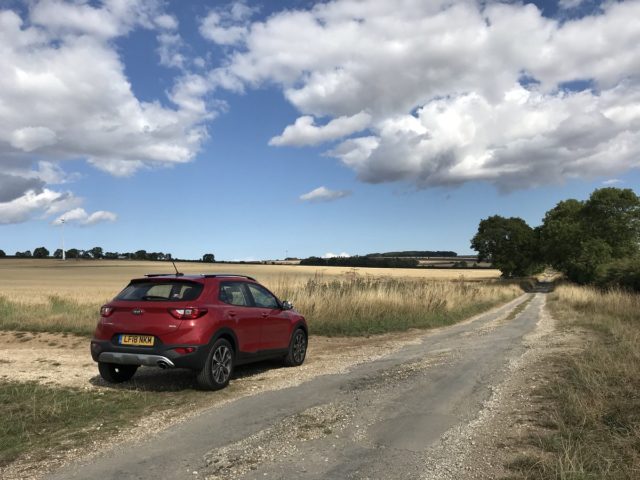 "Can I have a nosey around that?" he asked after dropping his Sportage off for a full valet, before five minutes later announcing that he was going to visit the local dealer to test drive one. It just goes to show the power of a warranty, a badge and first impressions, as well as the excellent customer service he has also received from Kia dealerships.
We've now been given a date for the Stonic to be returned in the next month or so, and it will be a car I'll certainly miss – having put it through it just about every situation imaginable – off-roading, motorway cruising, town driving and the perils of central London to name but a few.
But more on that next month, for now I'm going to keep enjoying the freshly-serviced Stonic while the keys are still in sight.