So the covers have been lifted, the show cars have been rolled out and the industry bosses have finished their speeches – ending the first press day of the 2018 Geneva Motor Show. It's been a stellar event, jam-packed with new reveals, cutting-edge concepts and visions of the future of motoring.
We've been hoofing it around the halls, and have worked out the 10 best cars to come out of this year's show – and here they are.
Ferrari 488 Pista
Arguably one of the most impressive cars to come from this year's show is the Ferrari 488 Pista. The latest in a long line of stripped-out, lightweight Ferrari supercars, the Pista is based on the regular 488, but with added aerodynamic touches to give it greater prowess on track.
It's 90 kilograms lighter than the car upon which it is based, and that's down to the use of carbon-fibre on the roof, bumpers and rear spoiler.
Toyota GR Supra Concept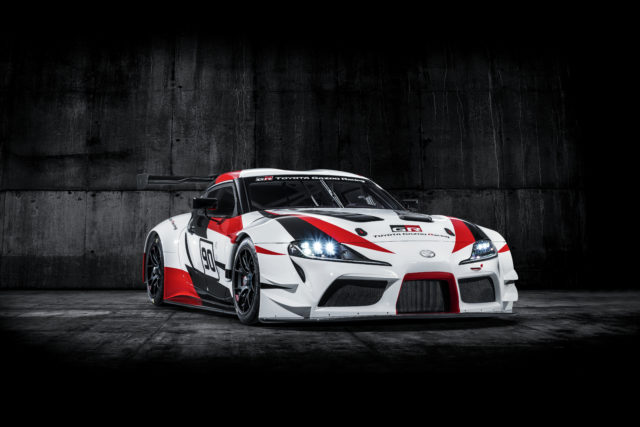 Okay, so it may not be the road-going version, but this is as close to the replacement for the iconic Supra as we've seen yet. The GR Supra Racing Concept may be designed for the track, but it gives us an insight into what the road-ready version will look like.
Built in collaboration with BMW, the new Supra isn't destined to arrive until next year – though this concept is easily one of the most impressive of the entire show.
Range Rover SV Coupe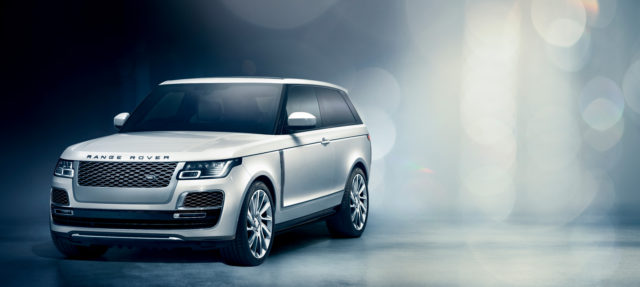 Range Rover knows a thing or two about making ultra-luxurious off-roaders, and the SV Coupe is certainly an example of that. It's based on the regular Range Rover, but features a more sloping roofline as well as just two doors, rather than four.
Inside, there are four dedicated seats finished in quilted leather, and the entire car will be hand-assembled by the Special Vehicle Operations team who head up the company's bespoke projects.
Mercedes-AMG GT 4-Door Coupe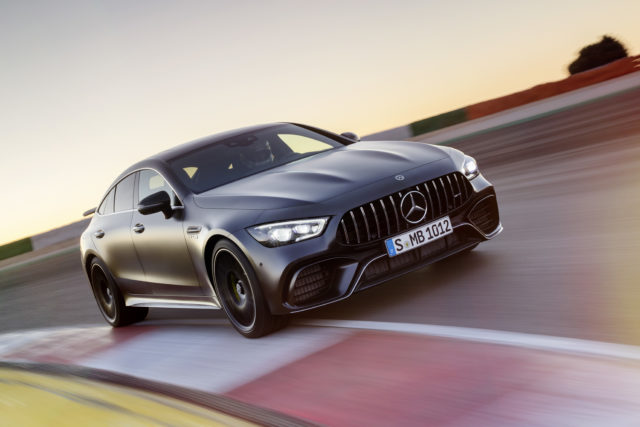 The regular coupe Mercedes-AMG GT is a staggeringly pretty car but, unfortunately, only has room for two. That's where this – the GT 4-Door Coupe – comes in. With three engines to choose from, ranging from a 429bhp 3.0-litre six-cylinder to a 630bhp 4.0-litre twin-turbocharged, it's got more than enough performance to live up to the AMG moniker.
All versions get 4Matic+ all-wheel-drive, with power sent to the wheels via a nine-speed automatic gearbox providing fast, seamless gear changes.
BMW Concept M8 Gran Coupe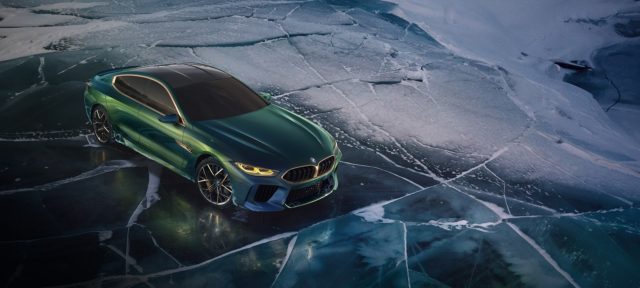 The BMW M8 was one of the standout cars of this year's show, owing to its aggressive looks and shimmering green paint work. There are some classic BMW M touches here too, such as the large kidney grilles at the front and the flared arches.
BMW has already confirmed that the regular 8 Series will be entering production in 2019, and a performance-orientated version will follow as part of that range.
Porsche Mission E Cross Turismo
The Mission E Concept from 2015 made waves when it first arrived, and this extension on that original car – in the form of this Mission E Cross Turismo – has done just the same. Designed to be more capable on difficult terrains, it benefits from all-wheel-drive and an all-electric powertrain – allowing it to hit 60mph in just over three seconds.
Additional protection has been applied to the wheel arches and door sills, meaning that the Mission E Cross Turismo should be a little more adept at travelling on the rough stuff than the regular Mission E Concept.
Aston Martin Lagonda Vision Concept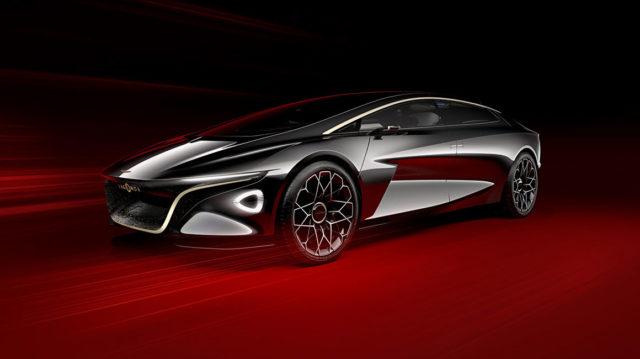 The Lagonda name is back, and this Vision Concept is an indication of what the famous luxury arm of Aston Martin's cars will look like. It's all-electric too, and Aston Martin has confirmed that Lagonda will be one of the first luxury electric vehicle lines ever made.
The Vision Concept has been designed with autonomy in mind, so the steering wheel can retract fully to give the best possible cabin space while the vehicle drives itself.
Lamborghini Huracan Performante Spyder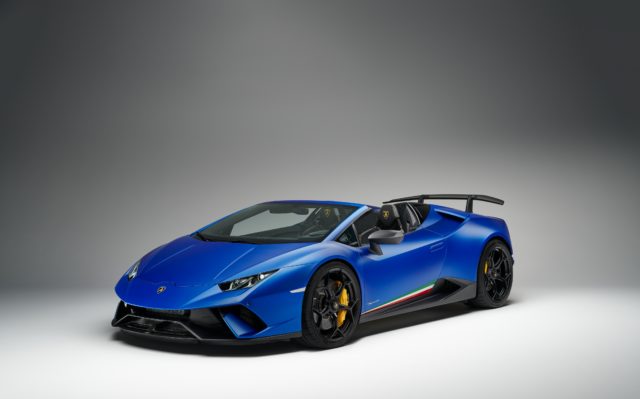 The regular Lamborghini Huracan Performante is a track-focussed, lightweight sports car, but if you're after something that sends the wind through your hair while delivering the same thrills then there's this – the Spyder. Mechanically, it's the same as the hard-top Performante, but that still means it features a 631bhp naturally-aspirated V10 powering the whole affair.
It'll crack the sprint from 0-60mph in 2.9 seconds, while the roof takes just 17 seconds to open or close at speeds of up to 30mph.
Ssangyong Musso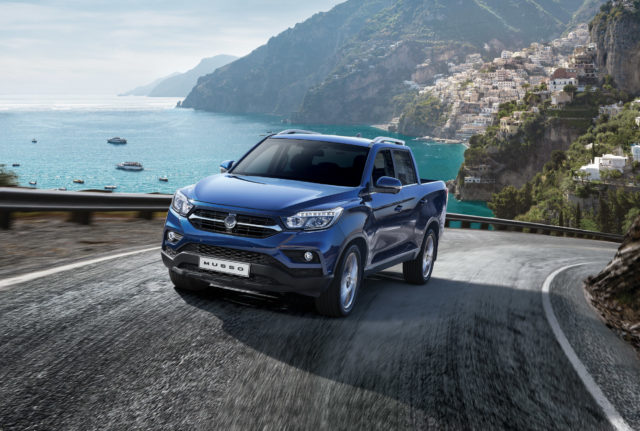 It can't all be high-performance supercars – and the Ssangyong Musso shows that even 'regular' cars can stand out at the show too. It's now packing an updated 2.2-litre diesel engine, which produces more power and torque than the one it replaces. That means it's capable of towing a 3.5-tonne trailer.
Inside, the cabin has been significantly upgraded, with a large eight-inch colour touchscreen fitted as standard, along with Apple CarPlay and Android Auto on higher-spec models.
McLaren Senna GTR Concept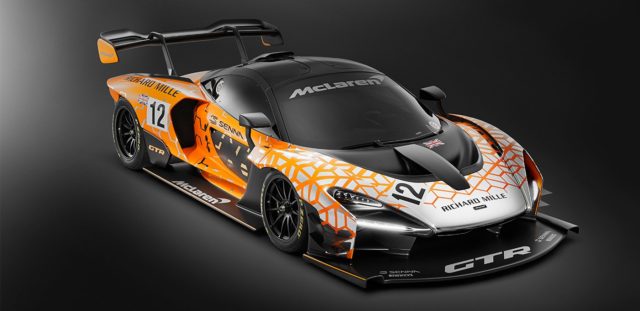 McLaren surprised those attending the show by releasing this – the Senna GTR Concept, a track-only version of its recently revealed hypercar. It features a full aerodynamic package, including a revised rear deck and a huge front splitter designed to maximise downforce for better high-speed cornering.
It's powered by the same 4.0-litre twin-turbocharged engine found in the road car, and has a claimed 814bhp. Just 75 examples are to be built when the car heads to production next year.