Ford has teamed up with German researchers to create a suit that highlights the dangers of driving while tired.
Developed by the Meyer-Hentschel Institute and commissioned by the American car giant, the 'Sleep Suit' lets wearers experience the effects of tiredness thanks to the use of some clever technology.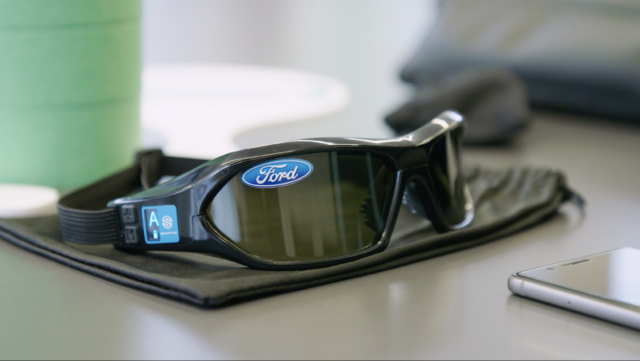 Embedded in the suit are goggles that can simulate extreme exhaustion, including microsleeps – a small but uncontrollable response to tiredness that can cause people to doze off for a handful of seconds, which is enough to cover hundreds of metres at motorway speeds.
The goggles are connected to a smartphone app that can be set to 'blind' the wearer for a few tenths of a second, progressing up to 10-second periods. The suit also features weighted accessories, including a cap and vest, along with ankle and arm weights to further simulate the effects of drowsiness.
Ford will use the 'Sleep Suit' in its Driving Skills for Life programme – a free driver training course for anyone aged 17 to 24 – to warn young motorists of the dangers of driving while tired.
Gundolf Meyer‑Hentschel, chief executive of the institute, said: "Young adults very often subject themselves to 'intentional sleep deprivation' – forcing themselves to stay awake so that they can juggle the demands of busy social lives, long working hours and studying for exams.
"Drive when you're tired and you risk driving like a zombie – becoming a danger to yourself, your passengers and everyone on the road around you."