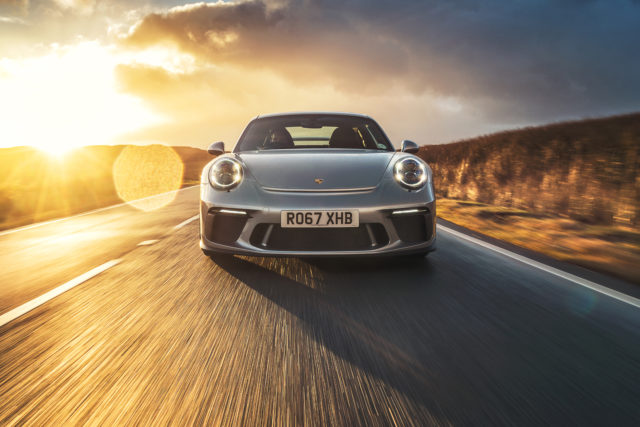 What is it?
The Porsche 911 GT3 needs little introduction. One of the more hardcore 911 variants available, it's very much a track car that happens to have number plates attached. A full race cage, lowered sports suspension and that wing combine to make a car that is most at home on the circuit.
A couple of home comforts have been thrown in – you still get satellite navigation and Bluetooth, for example – but make no mistake, this isn't a car designed to be soft and supple. That said, it's proved to be more livable on a daily basis than expected – but we'll come to that in a bit.
What's new?
The key aspects of the GT3 are all mechanical. From the naturally aspirated engine to the multi-link rear axle, every part of this Porsche has been designed to make it go as quickly as possible – both in a straight line but, most importantly, around corners. Even the large 20-inch alloy wheels are made from alloy to ensure that they remain lightweight, while the stripped-back bucket seats in the cabin eliminate extra weight too.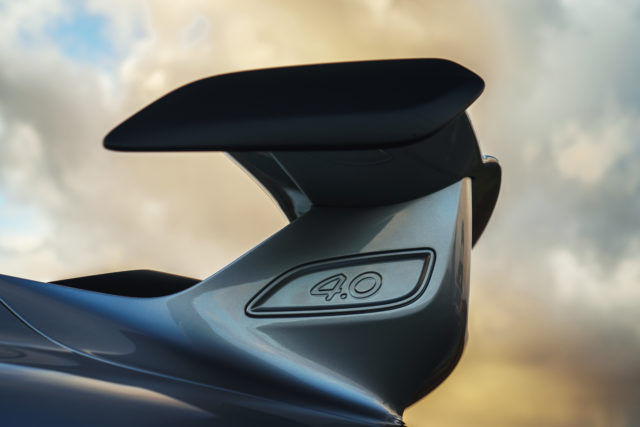 The whole car has received extensive aerodynamic tweaks, which combine to add 20 per cent more downforce than the previous-generation GT3.
What's under the bonnet?
The Porsche is powered by an uprated, more powerful version of the much-loved naturally aspirated 4.0-litre flat-six engine, which here produces 495bhp and 460Nm of torque.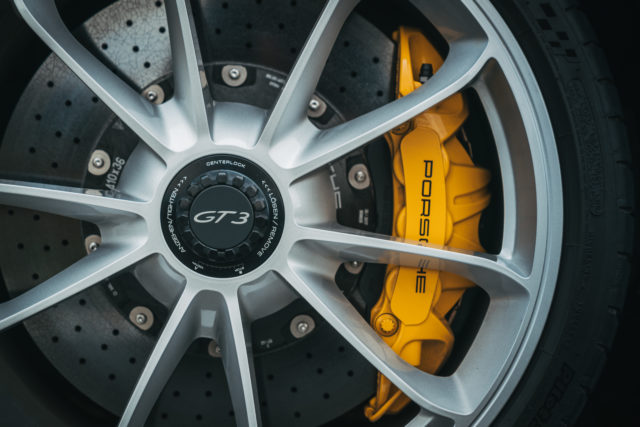 That power is sent to the rear wheels via a seven-speed dual-clutch automatic gearbox or – as was in our test car – a gloriously mechanical six-speed manual. It's an impressively characterful engine, with all manner of pops and crackles coming from the sports exhaust during even normal driving.
What's it like to drive?
You'd think that driving a stripped out sports car everyday would be tricky, but in truth the 911 GT3 isn't that tasking to pilot. Yes, the clutch takes a little getting used to and the scrubbing noise emitted by the wide tyres when moving at low speeds in cold weather is a touch disconcerting, but it's not too different to driving a 'regular' car.
That is, until things get wet – as they so often do in the UK. The Michelin Pilot Sport Cup 2 tyres fitted to the GT3 may do well when on a dry, warm track, but they do struggle for traction when the temperatures fall and conditions get damp. Be a little too blunt with the throttle, and the rear will break traction quite quickly – exciting when you want it to happen, but a little scary when you don't.
How does it look?
The GT3 takes conventional 911 styling and takes things up a notch. It's a real head-turner, this car, helped no end by the bright white paint our test vehicle was finished in. It's not for shrinking violets, that's for sure, as the large wing and commanding front-end styling draw looks from a lot of people, while the sports exhaust means that it's heard coming from a long way away.
Of course, if this level of flamboyance isn't your thing then there's the recently announced GT3 Touring. This packs the same mechanicals as this GT3, but does away with the large wing and brings the car's looks more into line with a standard 911. It's a great option for those who still want huge performance, but prefer to fly under the radar.
What's it like inside?
The cabin of the 911 GT3 is an impressive blend of lightweight materials, obvious weight-saving measures and spot-on ergonomics. As with all Porsches, the driving position is excellent, with plenty of adjustment in the steering wheel allowing you to get it right where you want it. The fixed-back buckets can't be adjusted for height but they're mounted low – which is just how you want them anyway.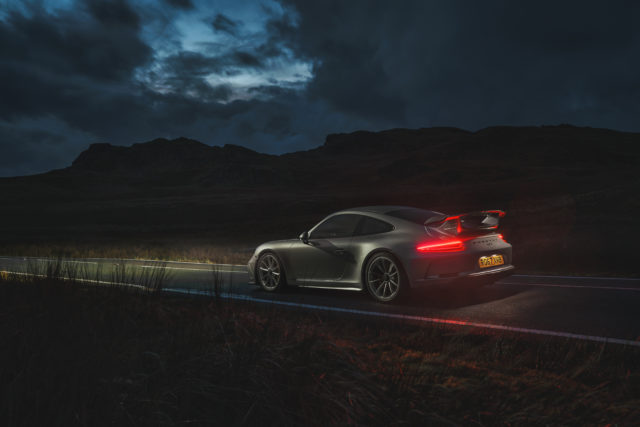 The thin-rimmed steering wheel – which is wonderfully lacking in buttons – is trimmed in alcantara, and this material has been applied to the gear knob too. Everything feels like the GT3 drives – solid and mechanical. Even the cupholders have a precise mechanism to them, springing out of the dashboard area ahead of the passenger's seat.
What's the spec like?
Though lightweight in nature, the GT3 comes with quite an impressive amount of standard equipment. A full infotainment system is included, for instance, and this packs satellite navigation and Bluetooth connectivity, as well as that all-important Apple CarPlay. You even get a full climate control system and a heated rear window – with this latter option being particularly handy in the colder conditions of our test.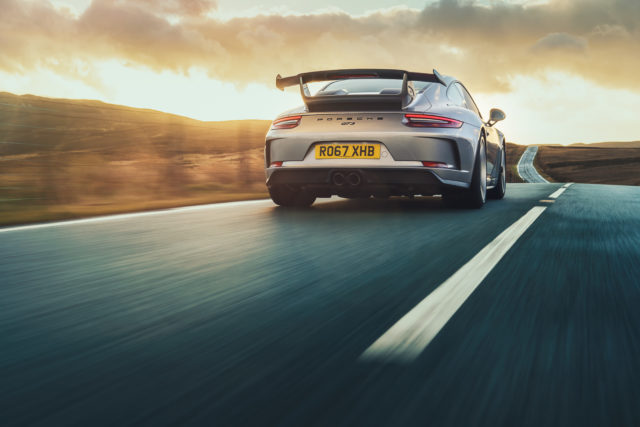 The full sports seats are included as part of the overall cost, as is the full alacantara trim. Then we come to the cost. The base price for the GT3 is £111,802 – though our test car came in closer to £130,000 with options. It's a hefty amount of cash to part with, but then given the car's performance – as well as the prestige associated with the GT3 moniker – it appears more than worthwhile.
Verdict
This latest Porsche 911 GT3 is arguably one of the greatest drivers' cars produced. It's sharp, nimble and hugely entertaining, while the engine shows off what we're missing by moving towards turbochargers. Yes, it may struggle a little in the wet and cold, but if you can push through this you're rewarded with a properly rewarding driving experience, and one that you really won't forget in a hurry.
FACTS AT A GLANCE
Model: Porsche 911 GT3
Price: £130,106
Engine: 4.0-litre naturally aspirated flat-six
Power (bhp): 495
Torque (Nm): 460
Max speed (mph): 198
0-60mph: 3.6s
MPG: 21.9
Emissions (g/km): 290