A revised version of the popular Nissan Juke crossover is now on sale, which sees trim and personalisation upgrades come along with a price cut.
The refreshed crossover range now starts from £15,505, making it £300 cheaper than the previous entry-level model.
Specs remain similar, with the bulk of the updates coming in the form of new styling items. All models come with air-conditioning, four electric windows and LED daytime running lights as standard, though you'll need to step right up to top-spec Tekna trim for safety kit such as blind spot warning or lane departure warning.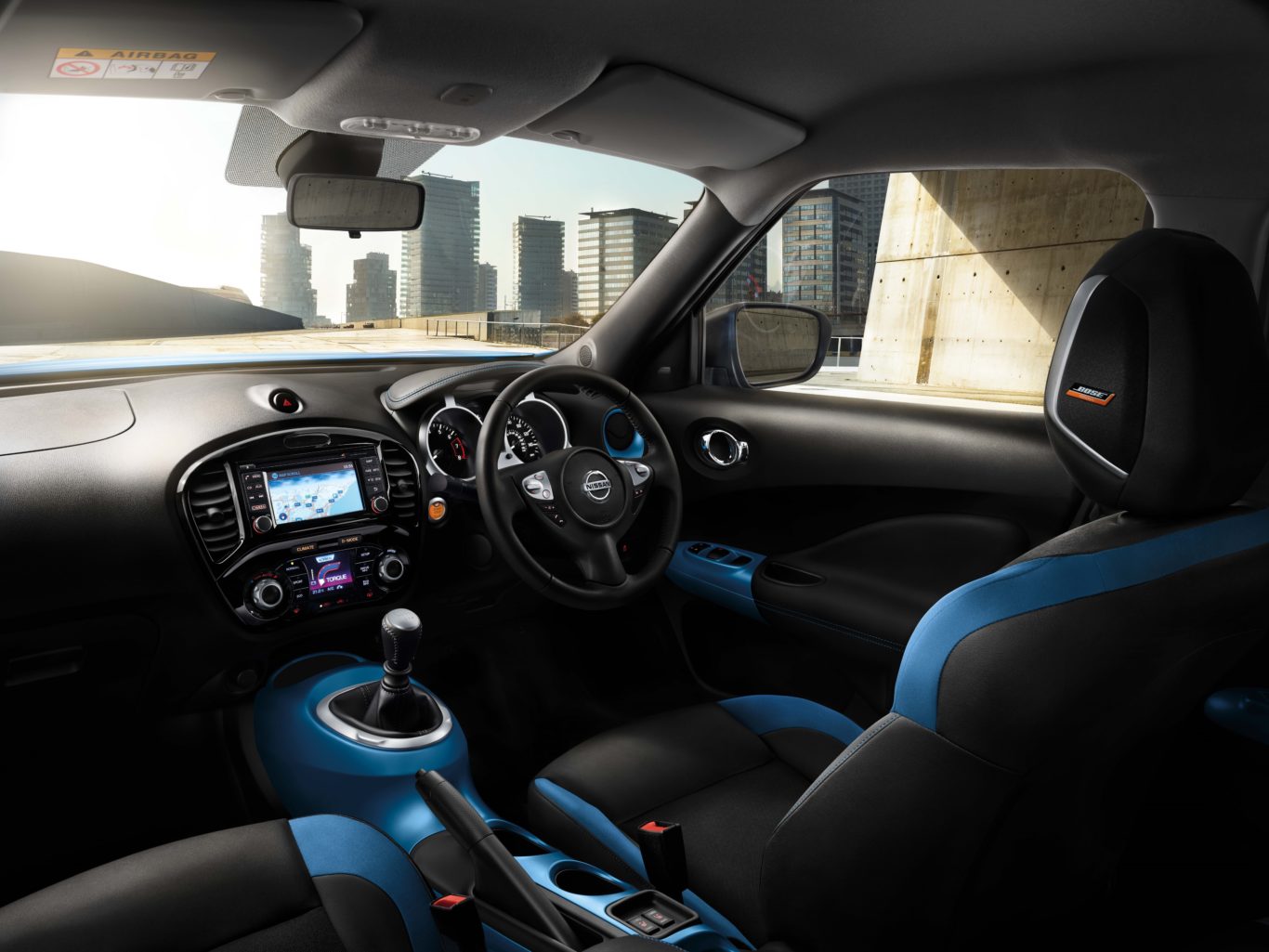 All Jukes see the chrome trim on the exterior darkened as well as tinted headlamps and indicators. Two new exterior colours are available – named Vivid Blue and Chestnut Bronze – and they're matched with two new colourful personalisation packs. Power Blue and Energy Orange bundles see highlights added to the front and rear bumpers, along with the door sills and the mirrors, allowing for an extra degree of customisation.
Finishing off the exterior changes are two-new 16-inch alloy wheel designs, and optional coloured inserts for the 18-inch items on top-spec Tekna trim.
Inside, the orange and blue themes are carried over once more, with customers able to spec the centre console, air vents, door inserts and seat upholstery with coloured highlights. Those of a more subdued disposition can opt for the original gloss black finish.
A new trim level, named Bose Personal Edition brings a further update to the Juke – the addition of a Bose sound system, as fitted to the Micra supermini. This exclusive system offers a pair of speakers built into the driver's headrest for a more immersive experience.
The latest Juke is available to order now, with deliveries to follow imminently.