Businesses taking the plunge with a plug-in hybrid van would see it pay for itself if they used the London Congestion Zone regularly, says Ford.
That's according to Ian Porter, chief engineer for Ford's top-selling Transit Custom panel van – and the driving force behind the Transit Custom PHEV, set to be the first purpose-built hybrid van on the market when it goes on sale next year.
"There's increasing pressure on diesels in urban environments," he said, speaking at a press event for the Transit PHEV. "There's definitely a strong 'want' from customers – but going fully electric brings concerns with range, purchase cost and the lack of infrastructure.
"Opting to go PHEV still gives the capability for zero-emission motoring, but there's no range anxiety, the smaller battery won't affect the payload – and it's simple and quick to recharge.
"And any typical business going into the congestion zone more than once or twice a week would see the van pay for itself."
London's congestion charge is currently £11.50 per day, meaning opting for the hybrid could save businesses more than £1,000 per year if they drive into the zone twice a week. Businesses using the zone five days a week would see that figure leap to more than £2,700 over a typical year.
Vans account for 75 per cent of freight traffic at peak times in London, claims Porter – and with diesel making up more than 98 per cent of sales in the light commercial vehicle market, very few of those vans qualify for congestion charge exemption.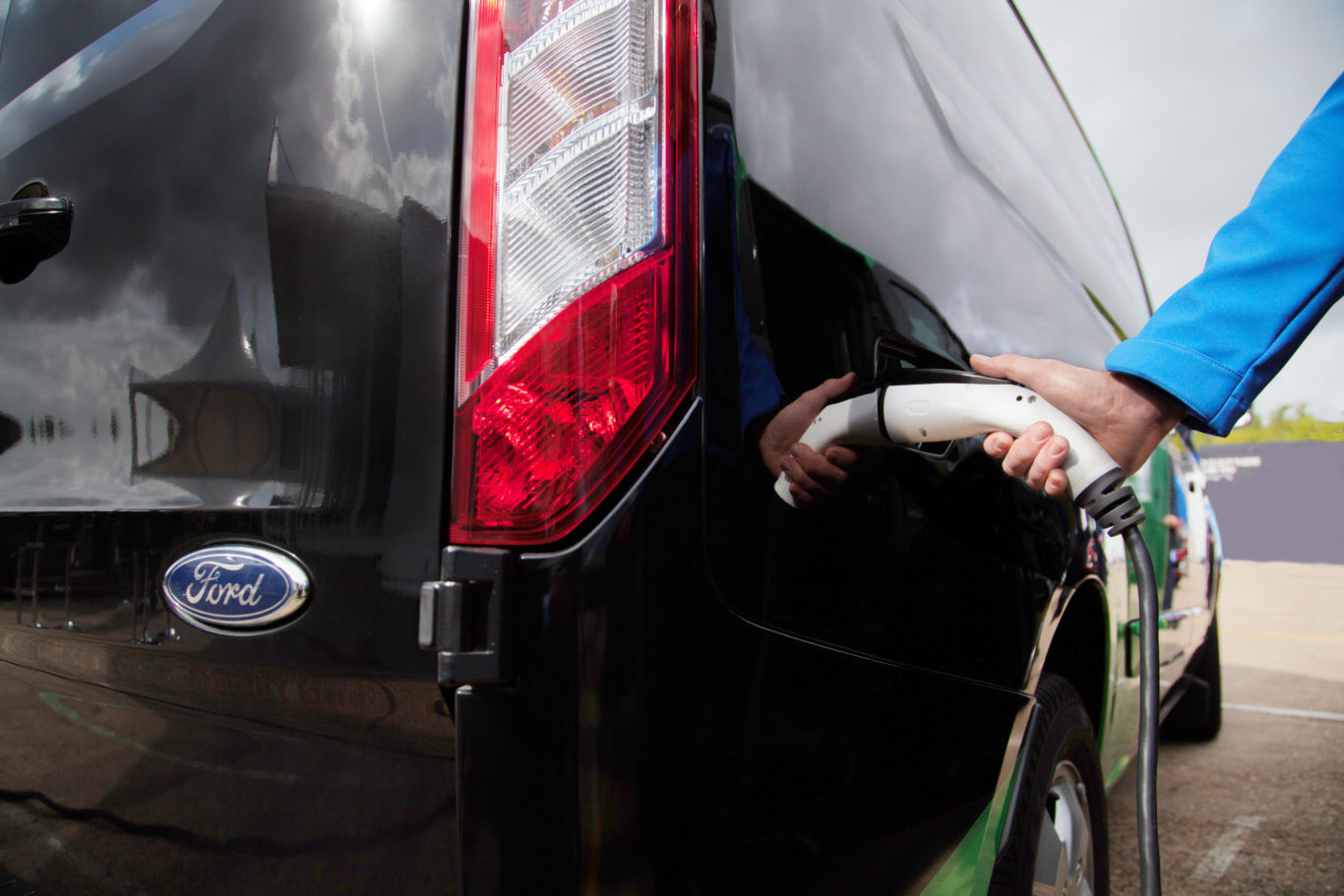 The Transit Custom PHEV also steps over regulations for potential new 'EV-only' zones within cities. With the capacity to run the PHEV as a pure electric vehicle for up to 30 miles, Ford's been experimenting with geo-fencing – automatically switching the van to EV mode when GPS detects it's within a certain zone of the map.
The Transit Custom PHEV isn't technically the first hybrid van – that honour goes to the Mitsubishi Outlander PHEV 4Work – but it is the first purpose-built hybrid van, and the first with a full carrying capacity. Placing the hybrid battery under the floor means utility isn't compromised, and owners will have access to the whole of the Transit's load bay and its one-tonne-plus payload.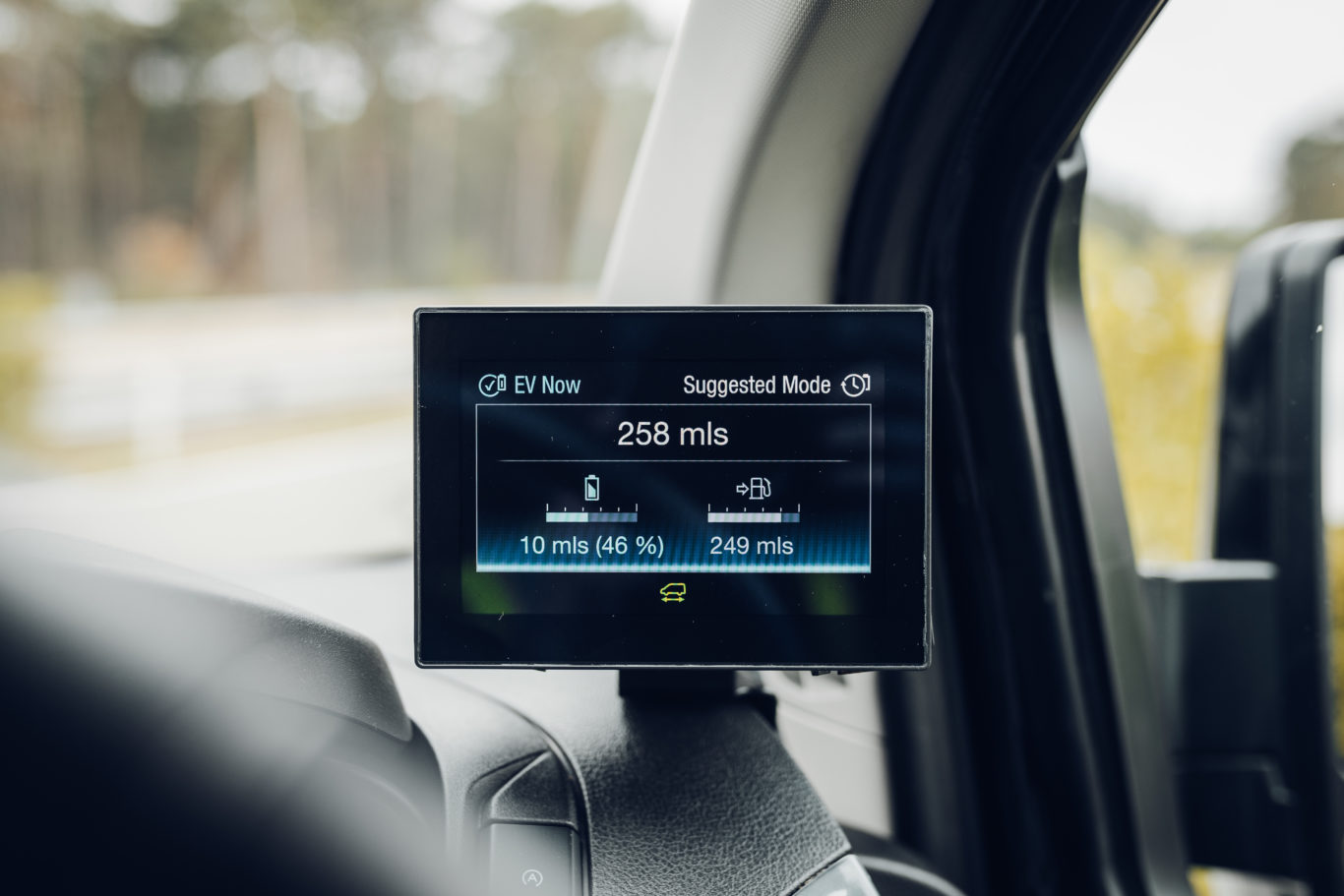 "Commercial vehicles are a tool," said Porter. "It's not like a passenger car – it needs to provide the function that customers are looking for. It needs to provide the high productivity. Businesses are recognising that electrified vehicles may provide that solution that allows them to keep delivering in an urban environment."
Pricing and full specs for the Transit Custom PHEV are yet to be revealed.