BMW has revealed what is set to be its next range-topping machine at this year's Geneva Motor Show – the Concept M8 Gran Coupe.
Following on from 2017′s 8 Series concept, the new car previews a performance-focused, four-door variant of the upcoming machine. The core design remains from the original concept, additional doors aside, although more aggressive styling is present – as to be expected with an M model.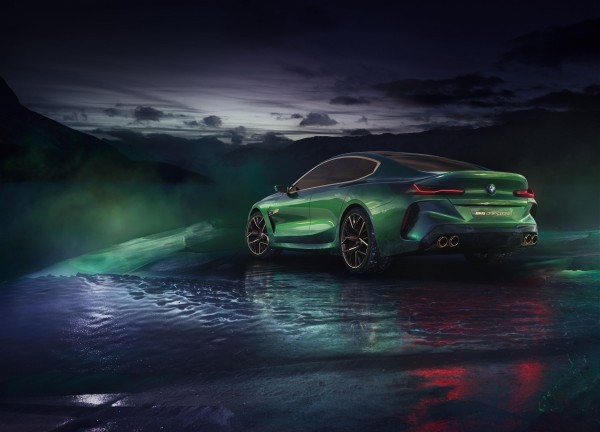 These tweaks include a more aggressive front fascia with large air intakes, contours on the bonnet, a bigger ducktail rear wing, quad exhaust pipes and a lower ride height to give a more brash stance.
Some changes in material have been made from last year's 8 Series concept, with the introduction of a carbon-fibre-reinforced plastic roof – a trademark of recent M cars – in an effort to reduce the centre of gravity.
Adrian van Hooydonk, senior vice-president of BMW Group Design, said: "The BMW 8 Series will take over as the new flagship model of the BMW line-up and, as such, combines unsurpassed sportiness and elegance.
"The BMW Concept M8 Gran Coupe offers a look ahead to the most exotic and alluring variant of the new BMW 8 Series."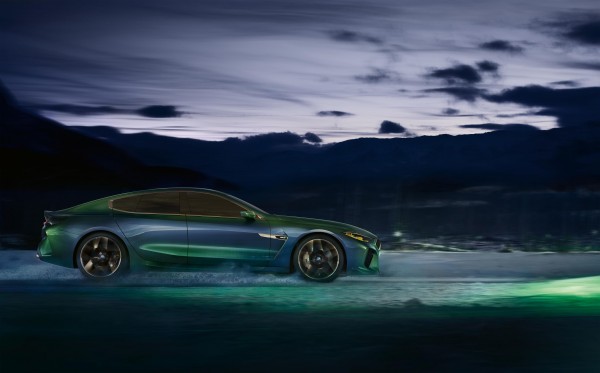 Domagoj Dukec, vice-president of design for BMW M, said: "The BMW Concept M8 Gran Coupe is designed to stir things up, to polarise – it should move you emotionally."
"With this car we want to reach people who are looking for something special and who want to stand out from the crowd. Here, BMW M is unmistakably taking luxury out of its comfort zone."
BMW has confirmed the 8 Series will head in to production in 2019, with a performance-focused M8 as part of the line-up. This is the closest look at a road-going version of an M8 yet, following on from the M8 GTE race car unveiled last year.