BMW has given a glimpse of its iX3, i4 and iNEXT electric vehicles undergoing winter testing in the Arctic Circle.
The trio of models are being thoroughly tested ahead of their launches in 2020 and 2021, ensuring that they can operate effectively in the harshest of conditions.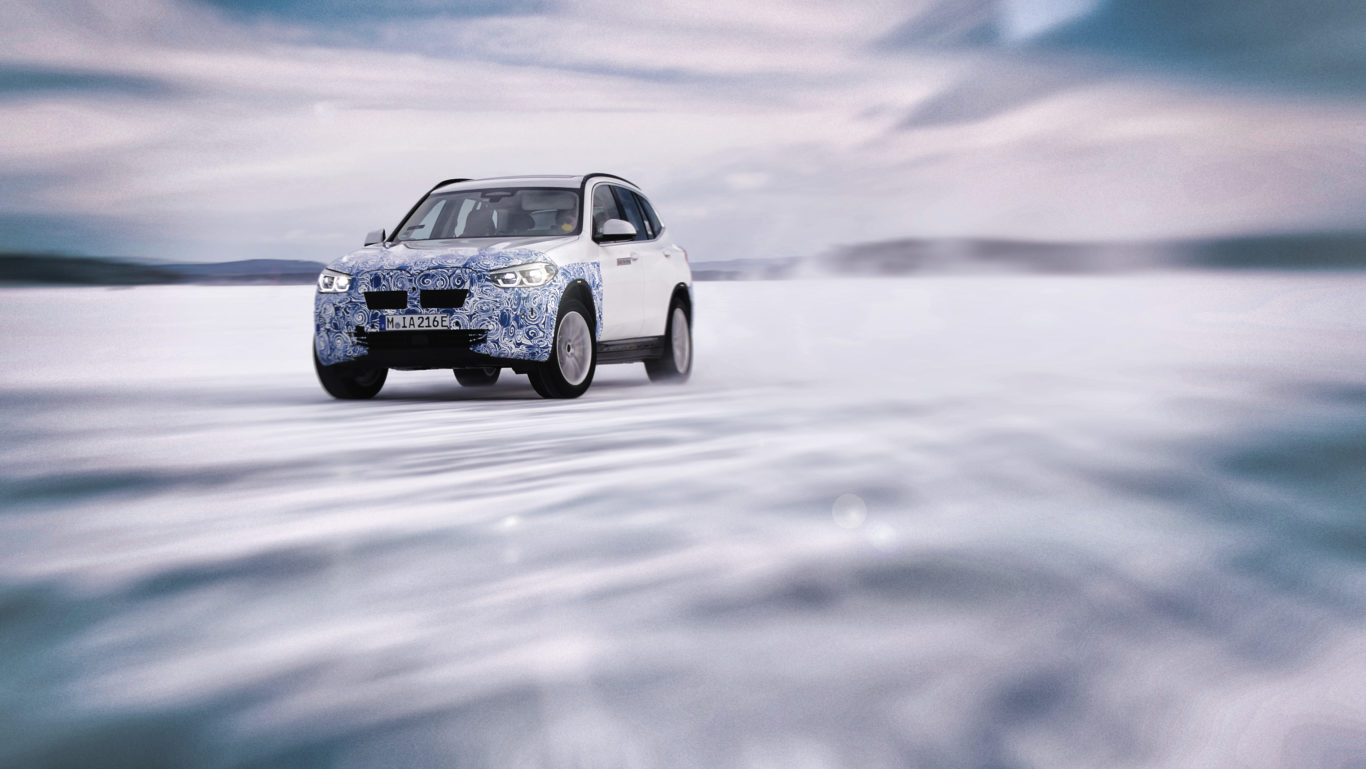 The iX3 is due to go on sale next year, while the i4 and iNEXT will follow on in 2021.
The trio's suspension and drive components are being thoroughly tested in the sub-zero temperatures, with the three travelling on frozen lakes and snow to see how reliable they are.
The iX3 will utilise a high-performance electric motor as well as high-voltage batteries to ensure that it can deliver both performance and efficiency. BMW claims that it'll be able to deliver over 400 kilometres (249 miles) on a single charge.
The i4, meanwhile, can better the range offered by the iX3, returning a claimed 600 kilometres (373 miles) on a single charge. It's powerful too, and BMW claims that it'll go from 0-60mph in just 3.8 seconds and exceed 124mph flat-out.
Finally, there's the iNEXT. Designed as a sports activity vehicle, it packs high-tech features and automated driving – the iNEXT has been designed for Level 3 autonomous driving. It, like the i4, will be able to travel around 373 miles on a single charge.