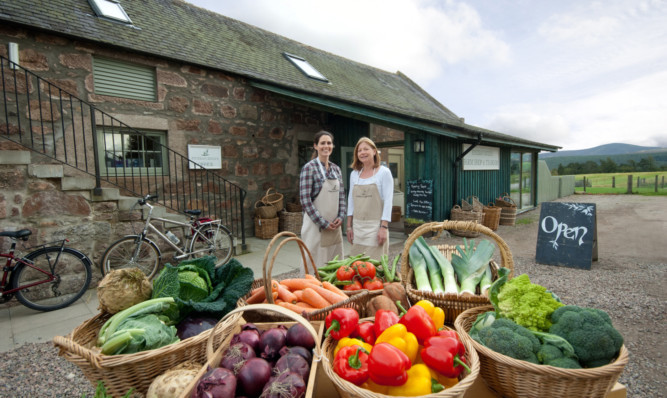 AS WE drove to Finzean Farm Shop and Tearoom, our eyes were fixed on the big dark clouds moving ominously over the hills.
This wasn't our first visit to this quaint but special foodie outpost, almost nine miles from Banchory, so we had our hearts set on a picnic table outside.
Thankfully when we arrived the sun was just about holding its own against the clouds and we plonked ourselves down outside and looked over the menu.
Locally-sourced is the name of the game here, so good we plumped for two taster platters one meat, one fish (10.95 each).
Piled high with blushing pink beef (from the Finzean Estate, of course), ham, smoked duck and thinly sliced venison salami, it was one of those meals that never gets dull because there's so many mix-and-match combos with the accompanying home-made bread, oatcakes and salad.
My wife was doing the same thing with her fish feast smoked salmon, mackerel pate, smoked salmon salsa and the most delicious marinated anchovies this side of the Med.
As we finished our meal the heavens opened but the large parasol above us bore the brunt. Not that we minded this was food to brighten up even the darkest of days.