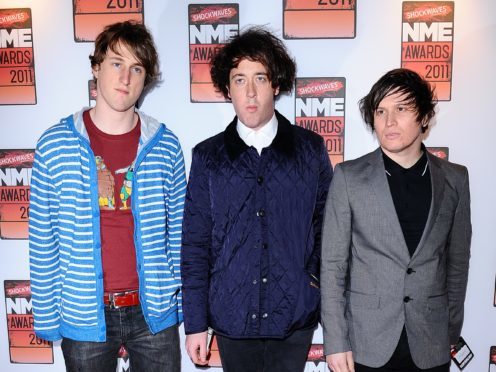 The school system in the UK is failing to put enough focus on the arts, Dan Haggis, drummer with The Wombats, has said.
The musician revealed he would like schools to put as much emphasis on theatre and music as they did on academic classes.
He told the Press Association: "Whether it's the government or whoever decides on the curriculum, they are really missing out on something.
"In Norway there is a lot of focus on playtime and creativity, they get a year to experiment with music, dance, photography, with no exams and it gives them the chance to learn an instrument.
"I would love to see in schools that yes it is important to learn history and maths but I would love to see encouragement with music and theatre.
"It helps you in so many ways. Maths gave me no way to express myself. Of course you have to learn it, but music should be compulsory even if you aren't good at it.
"You shouldn't be made to feel you aren't good enough."
He added: "In school it was very much like if you couldn't sing or play an instrument it was a bit of a doss, no-one paid attention, it wasn't practical enough."
The Wombats are supporting charity Youth Music's Give A Gig Week, from March 16 to March 25, in which artists take part in concerts around the world helping raise funds for music projects for children and young people in challenging circumstances.
The charity is aiming to have at least 100 fundraising gigs taking place over the week.
Haggis said: "As a charity, it's such an amazing idea. It's such a great thing, music has meant so much to me. It has always been such a relief and so therapeutic."
He added: "We already had our tour booked in for a show at Alexandra Palace in London so we are putting on the guest list that everyone has to make a £5 donation and we always have a big guest list."
The band are currently touring their new album Beautiful People Will Ruin Your Life, out on Friday, and Haggis said playing the new music was "like nothing else".
He added: "You're cooped up recording and then you play the song live and it's much bigger and louder and it brings the song to life."
Other musical acts supporting Give A Gig week include Craig David, Pixie Lott, Newton Faulkner and Dream Wife.
To register a gig visit www.giveagig.org.uk.