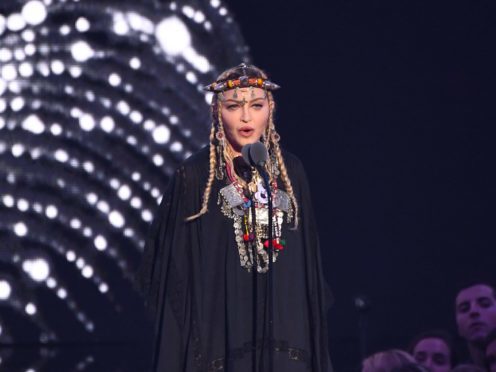 Madonna has been widely criticised for her tribute to Aretha Franklin at the MTV Video Music Awards, during which she talked about her own journey to stardom.
The pop star delivered her homage to the singer on stage during the awards ceremony on Monday, four days after the death of the Queen of Soul.
Madonna, 60, told the audience how Franklin "changed the course of my life", revealing that it was a performance of one of her songs that helped to launch her own career.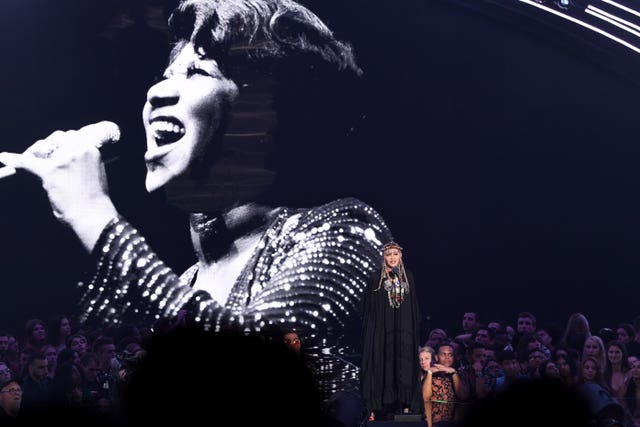 Telling her story, Madonna said she was living in Detroit with "35 dollars in my pocket" and being repeatedly rejected from auditions for "not being pretty enough".
Then, during an audition as a backing dancer for a French disco performer, she decided to sing Franklin's (You Make Me Feel Like) A Natural Woman.
Throughout her speech, the Material Girl hit-maker focused mainly on her own story, talking about the low points and highlights in her rise to fame.
She concluded: "You are probably all wondering why I am telling you this story. None of this would have happened without our lady of soul.
"She led me where I am today. I want to thank you, Aretha, for empowering all of us. Our R-E-S-P-E-C-T. Love live the queen."
The tribute ended with a clip of Franklin singing I Say A Little Prayer.
Stars and viewers thought Madonna's messaged was too focused on herself.
American TV presenter Charlamagne Tha God tweeted: "How the #VMA's close with Queen Aretha's 'Respect' after giving us the whitest performance of the night with Post Malone and Aerosmith??? I wasn't ready for the transition…"
Alicia Garza, an activist and writer who co-founded the Black Lives Matter movement, tweeted: "Whoever at the #VMAs let Madonna get on stage and give a tribute to @ArethaFranklin or whatever that was really should be out of a job right about… now.
"I mean there was LEVELS to that. An entire boom could be written about the LEVELS to this. Whiteness has NO SHAME. #VMAs."
Garza added: "I need some sage. They just whited Aretha and she ain't even cold yet. I hope she sends a thunderbolt to strike this blasphemy down. #VMAs."
TV producer Elgin Charles wrote: "I hate that Madonna manages to make EVERYTHING about herself – even when speaking on behalf of our luminaries. #VMAs."
He added: "Aretha was deserving of a better "tribute" than that @MTV. #VMAs."
Writer Marc Snetiker said: "Madonna presents an Aretha Franklin tribute by Madonna featuring Madonna with Madonna and Madonna as 'Madonna'."
"The levels of Aretha Franklin disrespect has reached higher than Madonna's range #vmas," wrote singer Ziwe.
Journalist Yashar Ali tweeted: "As a lifelong Madonna fan it pains me to say this … but this is what happens when you don't have anyone in your life who tells you that you shouldn't do something or tells you that you're acting out of control."
Comedian and actor Roy Wood Jr teased with a fake quote summarising the speech, tweeting: "'If it wasn't for Aretha, we wouldn't have Madonna'- Madonna."
Other viewers objected to Madonna making the tribute about herself, with one fan writing: "This is a Madonna tribute feat. Aretha Franklin…"
Another said: "Madonna is giving a very moving tribute to herself."
Franklin died aged 76 last week at her home in Detroit, Michigan, following a battle with cancer.